Making a splash at Latitude Festival 2022
We returned to the magical fields of Latitude Festival to design and install the water and light show spectacular which has been evolving and wowing crowds for the last eight years.
The show was displayed on a floating structure in the middle of Henham Park Lake, located next to 'Writers Bridge', a thoroughfare that connects the main camping areas with the festival site.
The show enchanted and delighted guests by using a range of multimedia content. We used a Christie 2000 Lumin projector and MadMapper software to shift between fun abstract animations, kaleidoscopic colour displays and powerful quotes displayed using projection-mapped techniques.The famous Latitude painted sheep also made an appearance to comic effect.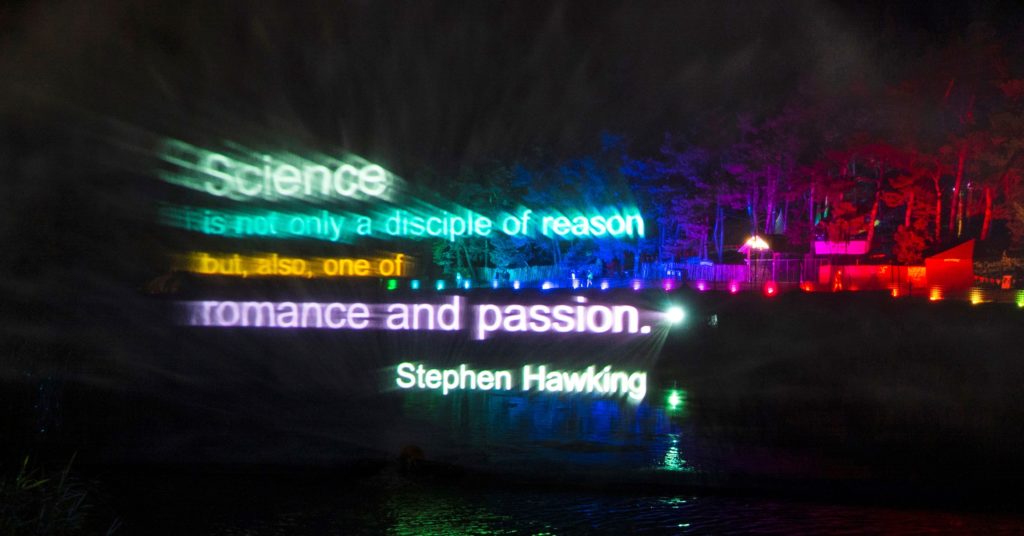 The festival is a great opportunity to showcase the variety of holographic illusions and beautiful animations that work so effectively with this medium. There is such a diverse age range at Latitude Festival so we make sure we develop the show with that in mind, to cater to everyone's tastes.
Melvin Benn, Managing Director of Festival Republic said:
"It has been fantastic working alongside LCI Productions to curate one of the visual centre points to our evenings at Henham Park.
"The water projections have become a real fan favourite, acting as a cross-section of music and arts for our audience making their way via the Sunrise Bridge."