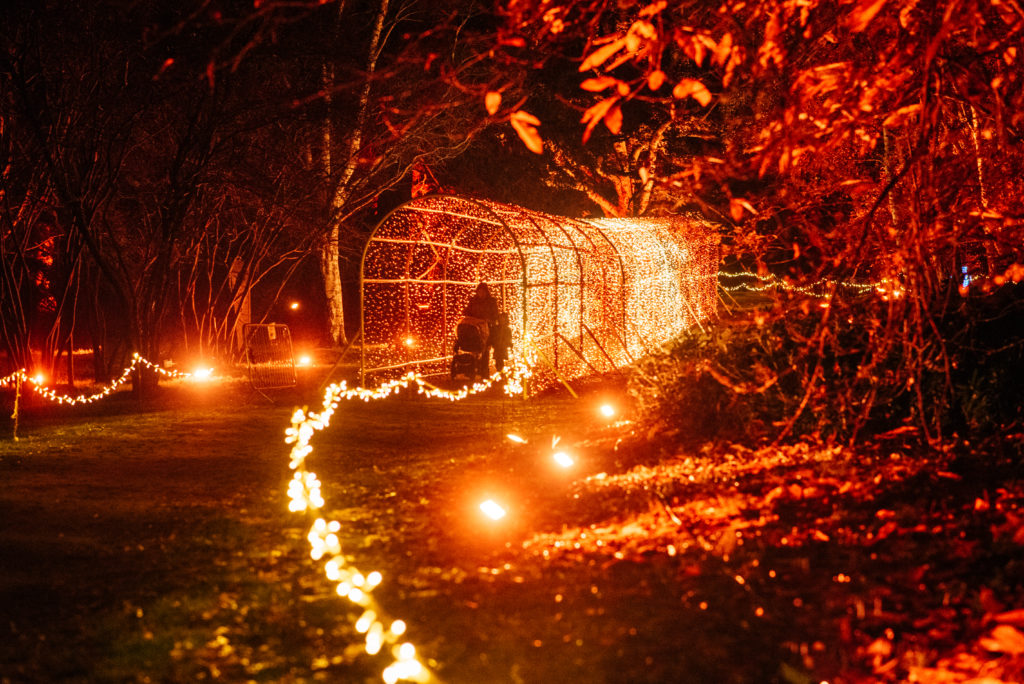 Light trail experiences are a real crowd-pleaser, suitable for all ages and the perfect way to create a festive display. We've put together 4 reasons why light trail experiences are the perfect way to add some sparkle to your event…
Beginning, middle and end…
The experience starts as soon as guests buy their ticket. With a walk-through light trail, you can set it up within reach of the entranceway so visitors are instantly transported into the experience as soon as they arrive. If you have a theme for an event, this is the perfect opportunity to build the narrative. You could start with introducing characters, symbols or patterns before ramping it up in the middle with a grand finale at the end.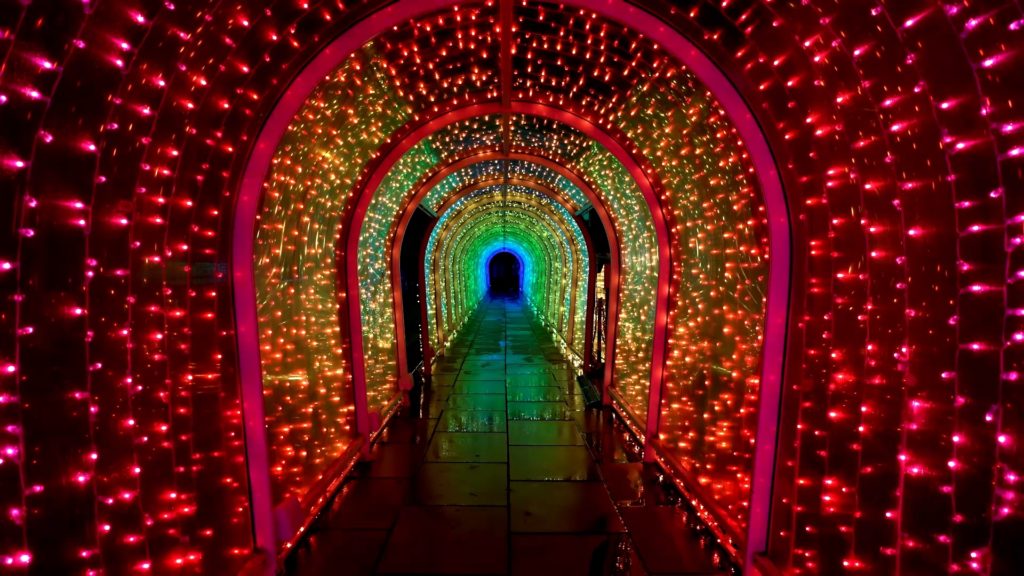 Pick a theme, and stick to it
Light trails are such a versatile medium that can memorise audiences with storytelling spectaculars. In the past, we've created walkthrough Easter hunts, focused on festivities at Christmas, provided ghoulish light terrors for Halloween and sparked joy on Bonfire night.
Different themes and occasions for permanent and temporary installations give off alternative effects and create vastly different experiences, so it's important to think of your theme and stick to it before going all in with your design.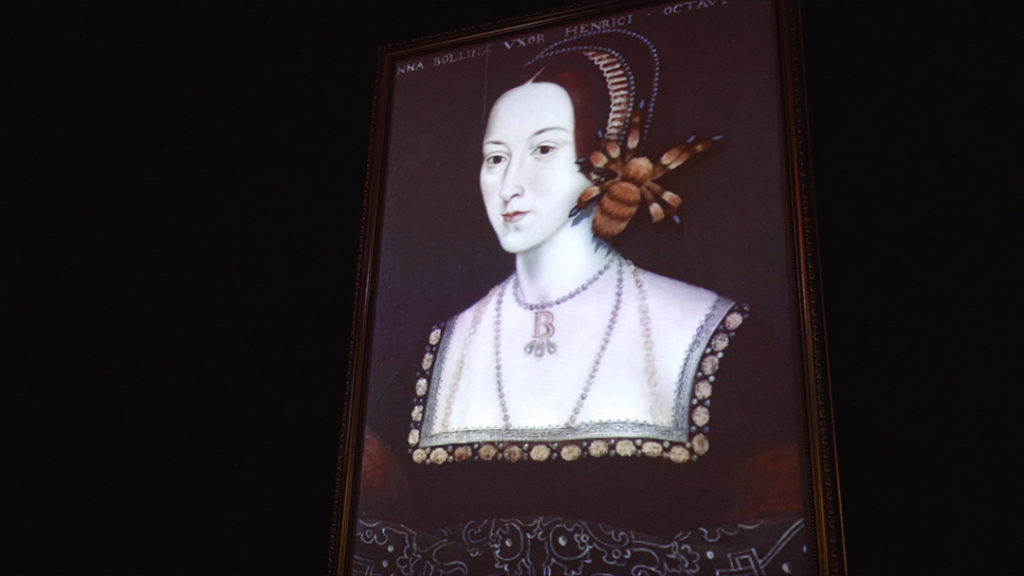 Interior or exterior space?
Immersive walkthroughs can be created just about anywhere from woodlands, grand garden estates, national parks, theme parks, and even caves! You can of course create a light trial inside, and we've been known to create some spectacular walk-through experiences in some of the UKs most historical buildings like Hampton Court Palace and the Tower of London. In transforming an existing space, you create a great guest experience as well as providing an additional revenue stream for your attraction.
Light trails can be a small walk in the park, giving a corner of ordinary space a lease of light and life, or they can be delivered on a much larger scale. Think national park or a heritage site, somewhere with a vast amount of open space provides the ultimate canvas for you to paint with light.
There are pros and cons of hosting a light trail inside or out. You have to factor in if there are any limitations with the space, the size of your attraction, if this is a seasonal installation which space suits it best, the types of terrain and also visitor accessibility. If you opt for an outside space you have to be aware of how the terrain might change if there is a dramatic change in weather conditions and how this impacts accessibility, guest experience and the overall impact of the installation.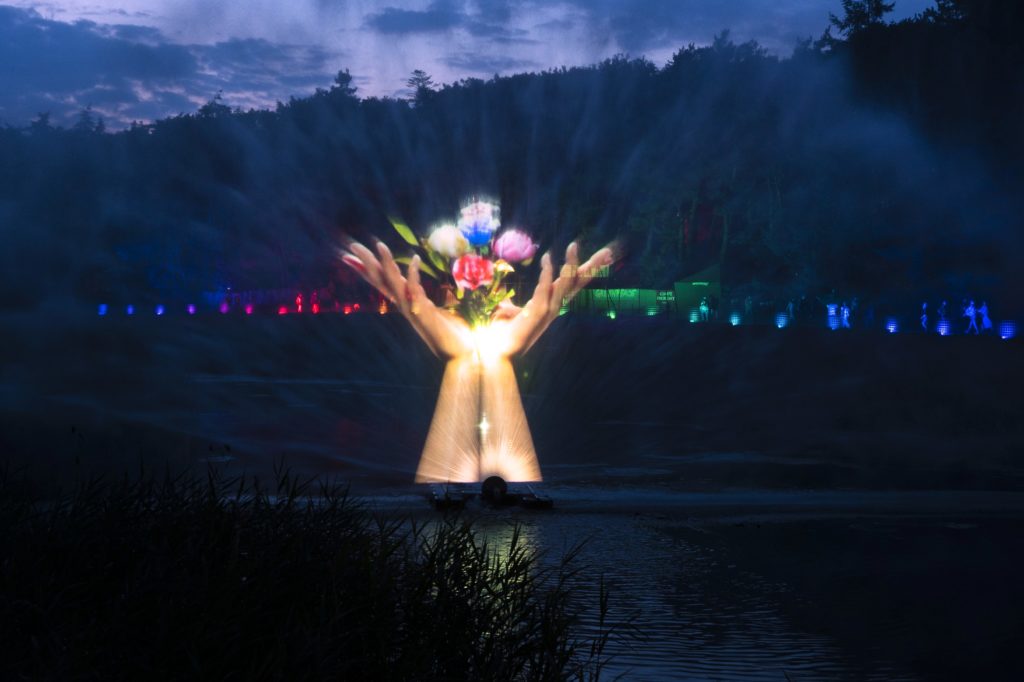 Fun for all the family
Light Trails are so versatile and enchanting that they can leave lasting impressions and are suitable for all ages and accessible to all. Take Longleat as a reference here in terms of how big a scale it is…
Light Trail Experiences are family friendly, festive and can be altered to suit feasibility. This is one luminous delight that's sure to set your event off on the right note.
One of our favourite light trails that we were commissioned to build was this year's Windsor Illuminated at Windsor Great Park. We designed lighting systems of woodland awash with colour as sparkles of fireflies, luminous beacons and dancing fairies blazed the way and the lake came alive with flood-lit fountains and glimmering reflections. You show us the brief, we'll show you the light.
Find out more about our services here.