PROJECTION MAPPING
The River Cafe is renowned for being one of London's most prestigious restaurants. Located in Hammersmith, this beloved Michelin star institution is celebrated for its innovative re-interpretation of farmhouse Italian cooking.
We were commissioned to install a revamped version of the restaurant's much-adored projected analog clock face. This 1.2m display is mapped against the back restaurant wall and has been a symbolic part of the restaurant ever since it opened in the 1980's. It is a replica of a clock once bought from The Conran Shop by the restaurant owner, Ruth 'Ruthie' Rodgers.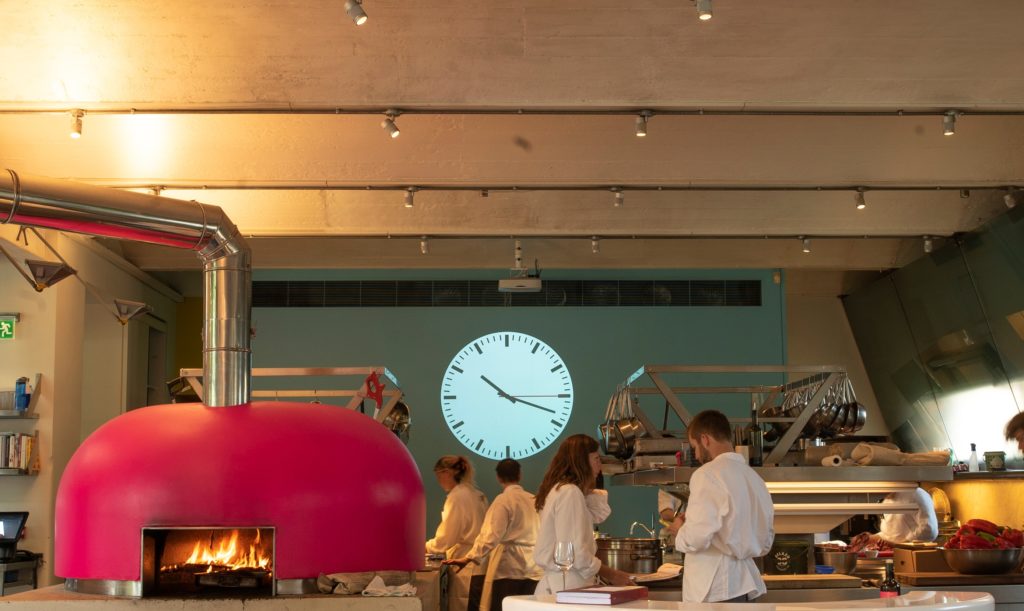 We used an Optoma ZU500STe projector to deliver the flat dial elements including the reference marks and hands. This is securely held in place using a custom Unicol mount which houses all components in place. A Brightsign XT244 standard I/O video and graphics processor, which embodies the most powerful 4K video engine, brings the clock elements to life, and keeps it ticking in real-time!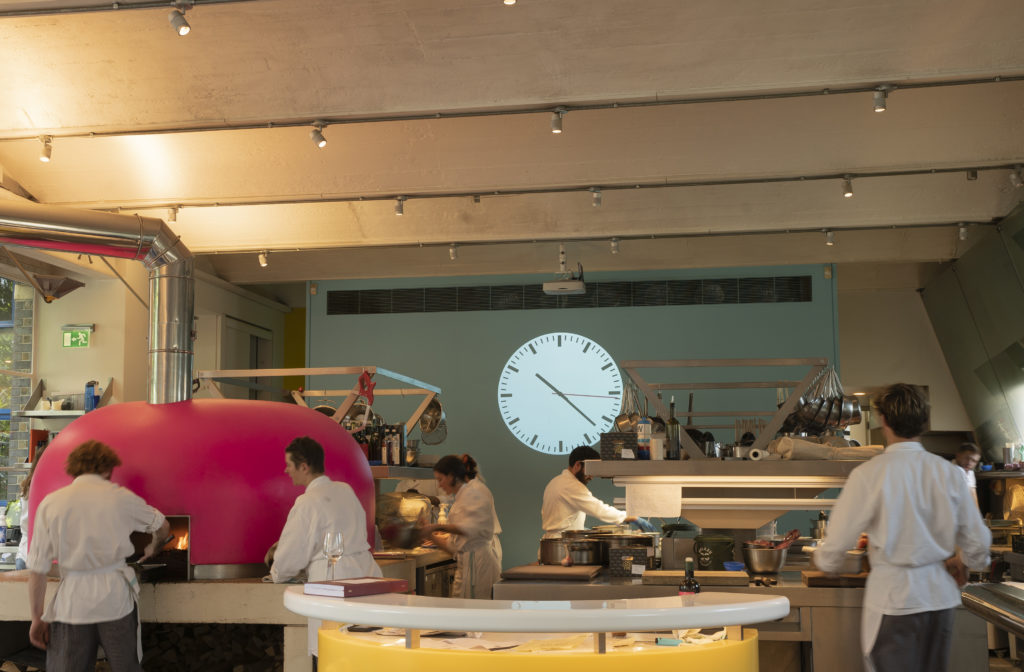 This installation required a quick turnaround with just one night to complete so that the iconic clock was shining brightly again ready for service the following day.
The restaurant attracts many celebrities including Kim Kardashian – who came to visit whilst installation was taking place, and Meryl Streep and Stanley Tucci who have all dined in the glow of the River Cafe clock.
The installation has been a huge success, the River Cafe clock can now continue to be a symbolic part of the restaurant's decor.