Lighting the way at Windsor Great Park
If you went down to the woods of Windsor from 17th November – 2nd January you would have found a lot more than just a teddy bear's picnic! We partnered with IMG events to transform Windsor Great Park into an illuminated seasonal light trail just in time for Christmas with re-imagined installations and projections including woodland holo-scapes and water that 'comes alive' in dazzling displays of colour.
Taking place across 2.2km of the forest, the trail consisted of eleven distinct zones. These included elements that you would expect from a traditional light trail, including LED beacons, architectural lighting and pixel chains, with creative and interactive show experiences including hydro screens, aquatic and 3D projection mapping, immersive holograms of forest creatures, holographic floating fairies and interactive motion tracked fireflies.
Our team delivered the full audio, visual and lighting production, including technical design, concept creation, original media and audio scores, installation, show programming and onsite maintenance throughout the live dates.
We used a variety of OptomaMadMapper software, Adastra speakers, LED lights, Christie projectors, Hydro Screens and additional AV equipment to introduce a magical woodland narrative with holographic characters dancing in between zones to tie the story together.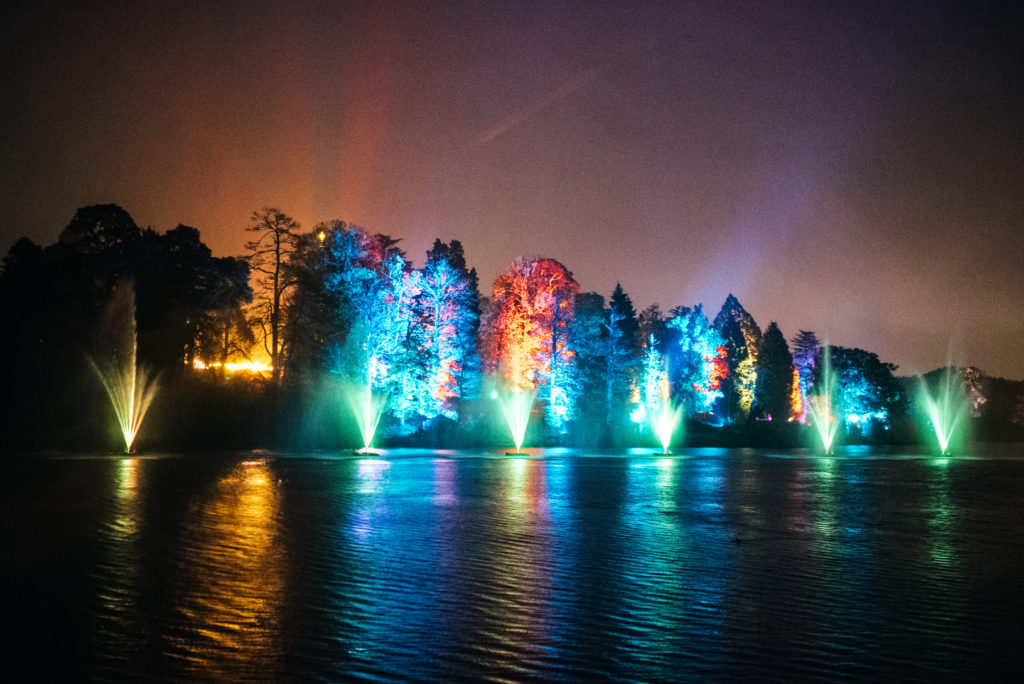 Lake View
The first water experience visitors wondered upon was the Lake View where six dual 3kW pump flower head jets created jet water fountains, which were illuminated using two submersible 200w LED fixtures. It also features 50 x 250W RGBW uplighters and 12 x 400w RGBW uplighters to help light up the Obelisk Bank. Using the uplighters this way gave the Obelisk Bank its own show experience, taking place at the end of the light trail.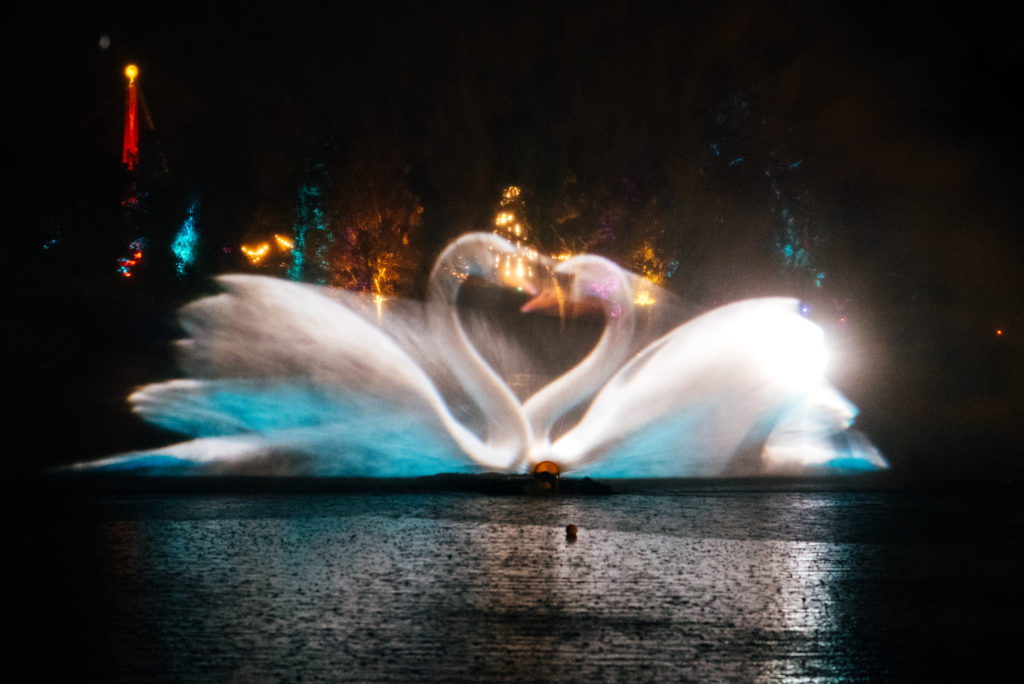 Obelisk Bank
The second water experience features a water screen with the Obelisk banks as a back drop. The show features a 30m x 14m hydro screen which was created using dual 55kw water pumps. Content was projected using a Christie 20k DLP projector in a VIZBOX enclosure, controlled using a Bright Sign XT144 media player with a custom relay unit.
The mapped moving content featured festive favourites and brought in the characters that guests had met across the trail, which nicely packaged the storytelling experience.
Both experiences are controlled using a Garage cube MiniMad, which we used with an ENTTEC ODE to convert the signal to DMX. This solution allowed us the flexibility to create the experience in video and convert to DMX.
Fairy Disco
Who wouldn't want an invite to a fairy disco?! 19 3D holographic fairies surprised visitors on the trail appearing to be floating in the trees. This was achieved using a spinning LED array that rotates faster than the eye can see, creating the illusion of 3D content, mounted in customised waterproof enclosures.
This led to a disco scene that was created visually using seven 500mm diameter disco balls, nine outdoor 650w moving lights, four additional hologram fairies and two smoke machines. Two JBL speakers and two subs provided spatial audio to immerse guests into the disco tunes, which comprised of three music mixes with a six-minute loop time, encouraging guests to move on after one rotation.
The show was controlled using a BrightSign HD224 running the audio and visual content, and an ENTTEC S-Play synchronising all elements with a timer to start the show sequence and automatically switch everything off at the end of the night.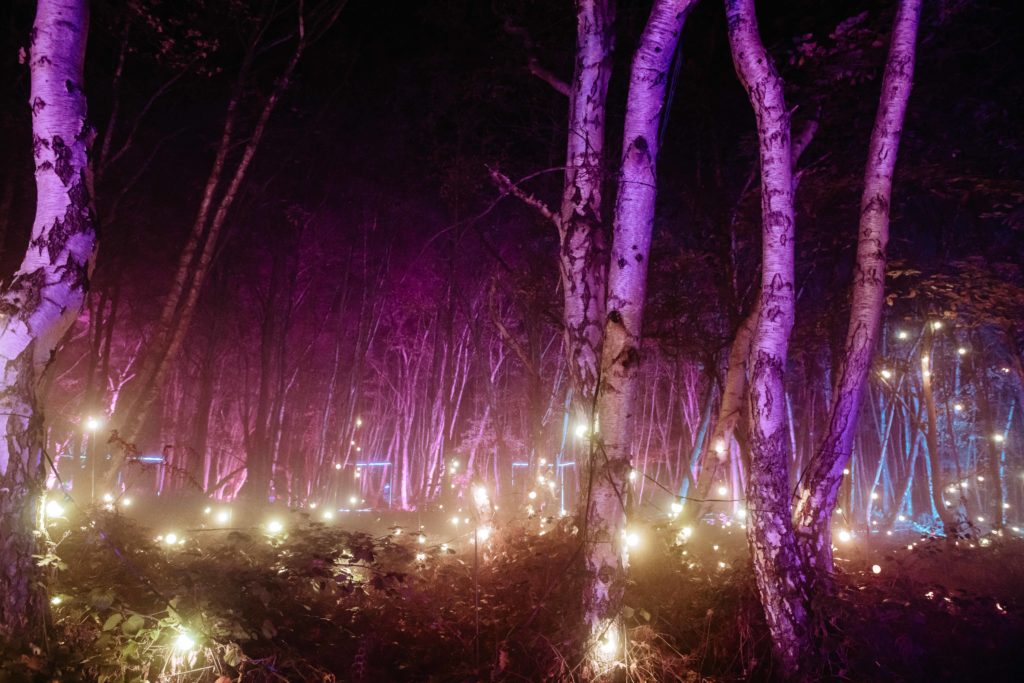 Firefly Forest
We added elements of interactivity and real-time media into the experience with the Firefly Forest. An infrared camera with an Intel® RealSense™ Vision Processor D4 with a Depth Module detected the motion of approaching guests and increased the intensity of the 600 RGB LED nodes that were nestled into the undergrowth and triggered the associated audio sequence. These gave the appearance of fireflies and were programmed with twinkling, glowing patterns.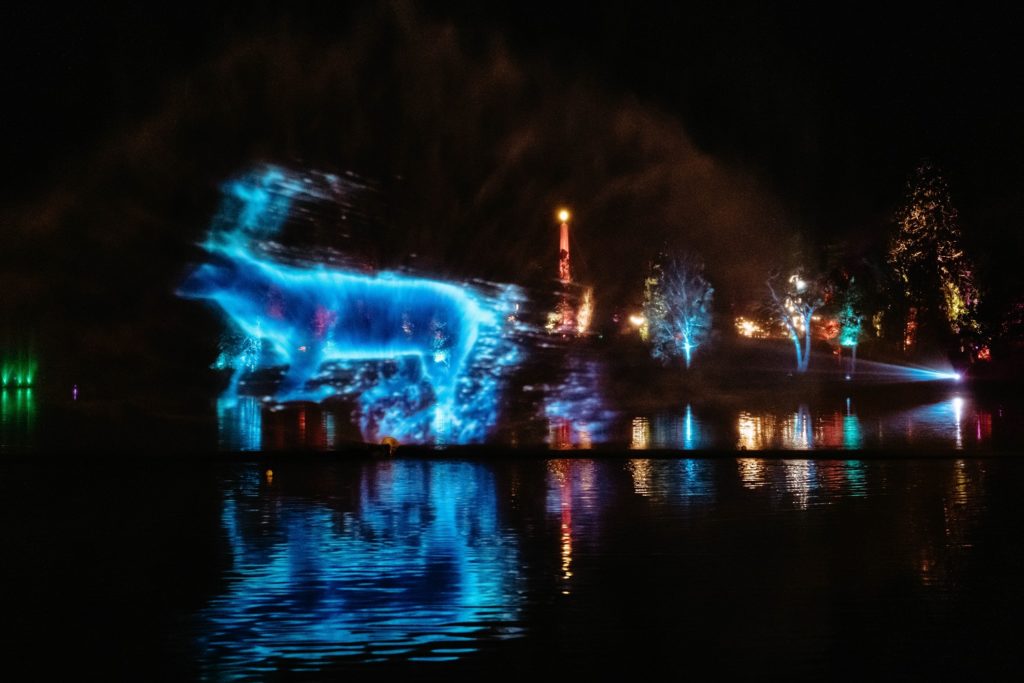 Woodland Animal Holograms
We were able to hide three 5 x 4 metre Holonet gauzes within the forest so that they are completely invisible from the viewing angle of the path. We used three Optoma projectors in VIZBOX enclosures to project the visuals and used lighting to enhance the sense of depth and deflect from the edges of the gauze. When the media sequence came to life, it gave the illusion of forest creatures existing in 3D space, which then disappeared into the trees either side. We turned this into a multisensory experience using four Adastra speakers and a QSC 300w amplifier.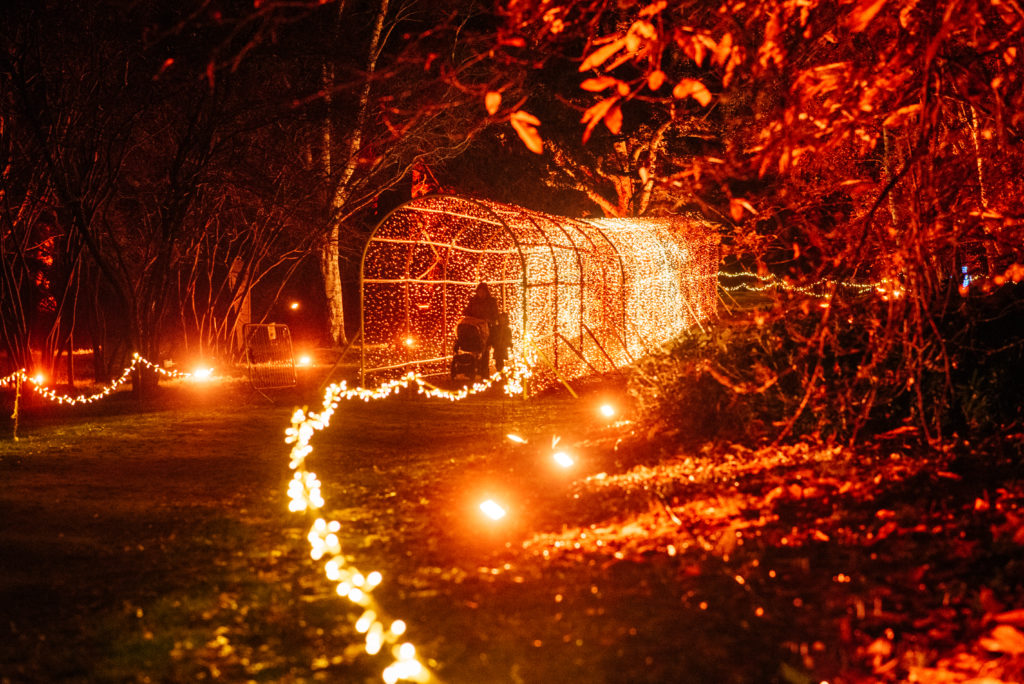 Tunnel of light
One of the most 'Instagrammable' moments of the trail was the LED Tunnel of Light. This was a 43m long, 2.7m wide and 2.9m high custom-built structure by LCI, rolled to create the curve. This was wrapped with 72 LED light chains, each consisting of 300 fixtures.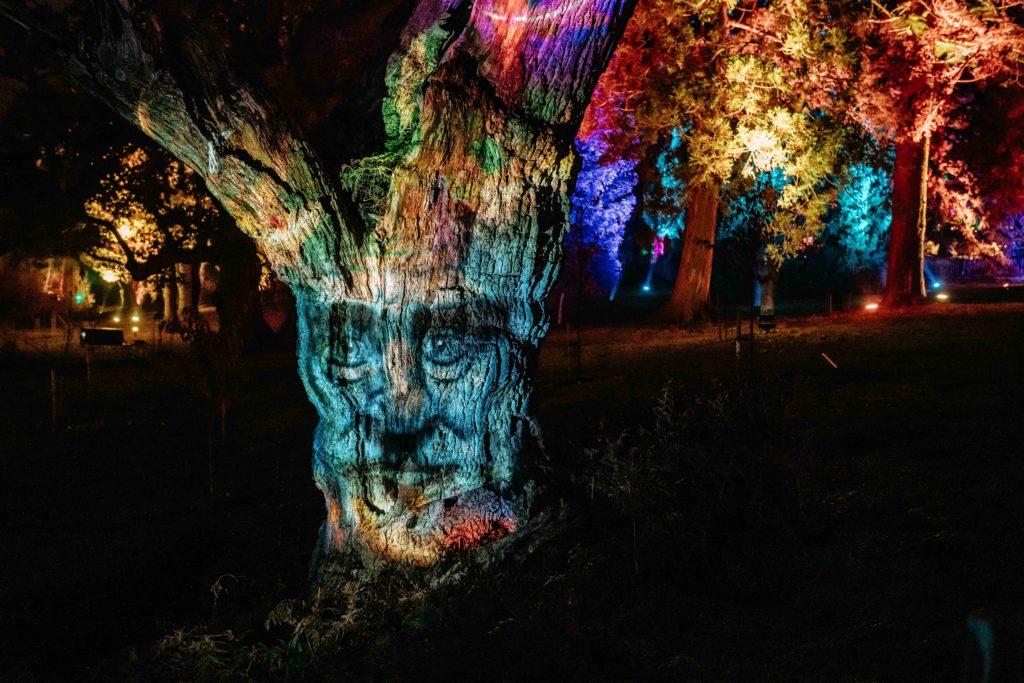 Dreaming Tree
We rounded off the trial experience with a projection mapped sequence onto a sturdy oak tree, created using a single Optoma projector in a VIZBOX enclosure, four Adastra speakers and a QSC 300w amplifier, controlled using a MiniMad. This was a firm favourite for the little ones on the trial.
For IMG, this was the second year of a five-year contract with The Crown Estate, who own and manage the park. Working in a public park brings with it certain considerations, both during the build and during the live show days. Directional audio was essential to ensure that no sound spilled over to local residences and there was a strict curfew for all lighting fixtures to be switched off after 10.30pm. With just one month to put all of this in place and testing needing to take place after dusk, this presented a challenge for our team, but we are over the moon with the results.
Find out more about our services here.