---
THE CREATION OF FOUNTAIN SHOWS PROVIDES A MESMERISING EXPERIENCE FOR YOUR AUDIENCE
---
Dancing fountains, or musical fountains, provide an engaging feature, which when combined with beautiful music provides an incredibly moving and uplifting entertainment.
The use of fountains as decorative pieces dates back to the Roman era. With modern technology the design of water fountains is only limited by your imagination. The layout design of your fountain system will take inspiration from the architecture where it is going to be placed, and the themes and messages you wish to communicate. Like good architecture, good fountain design can really lift mood, creating a feeling of wellbeing, while entertaining your guests, audience or the general public.
The LCI Design and Delivery team enjoy creating new concepts for water fountains. A dancing fountain or musical fountain can be delivered as part of a wider multimedia show or be an attraction, maintaining the purity of its form.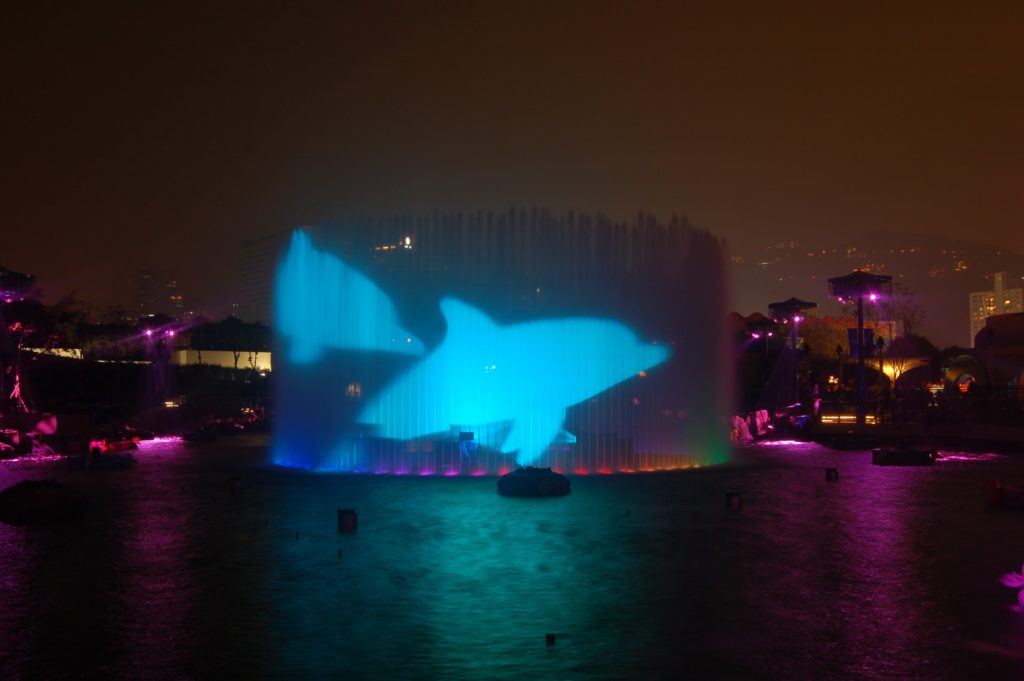 LCI fountain design will create contemporary fountains using the latest technology and components. The fountain design will be creatively led so custom fountain effects will be created to deliver unique features where the design calls for it. Designs will be delivered to provide flexibility in fountain programming, but also provide reliability.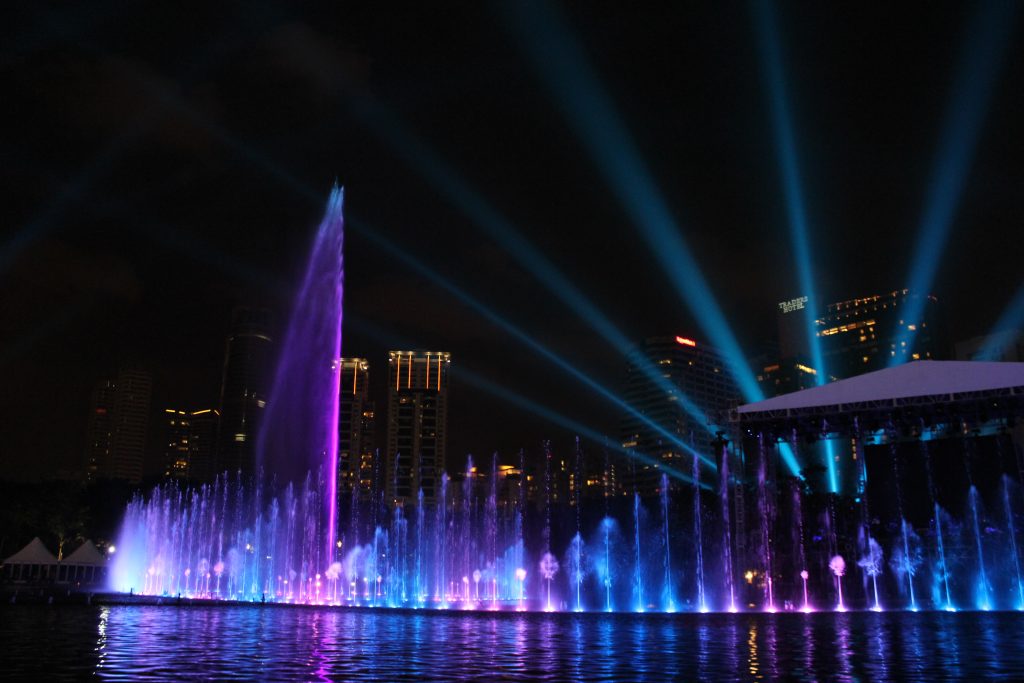 Once you provide your brief, the LCI Design team will develop initial concepts. We will also look at feasibility and approximate budgets based on your site, theme, desired audience, and funding structure. This process can be as collaborative as you wish. We really like to push the boundaries of what is possible.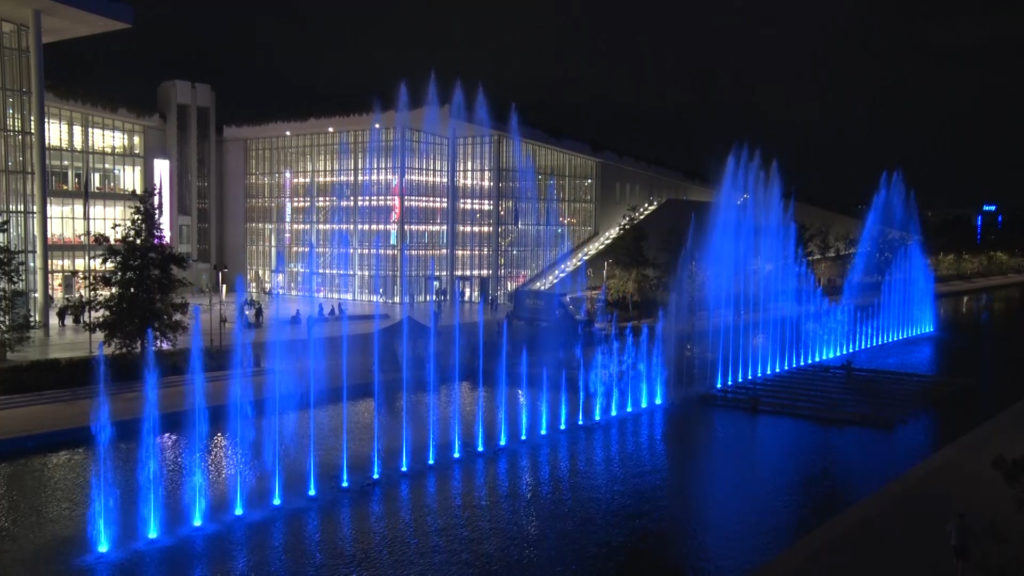 As the concept is developed a full visualisation of the concept will be delivered, as both still images and in full animation. This will also help to develop the musical pallet you wish to explore, which might look at original music, classical selections, or using available production music.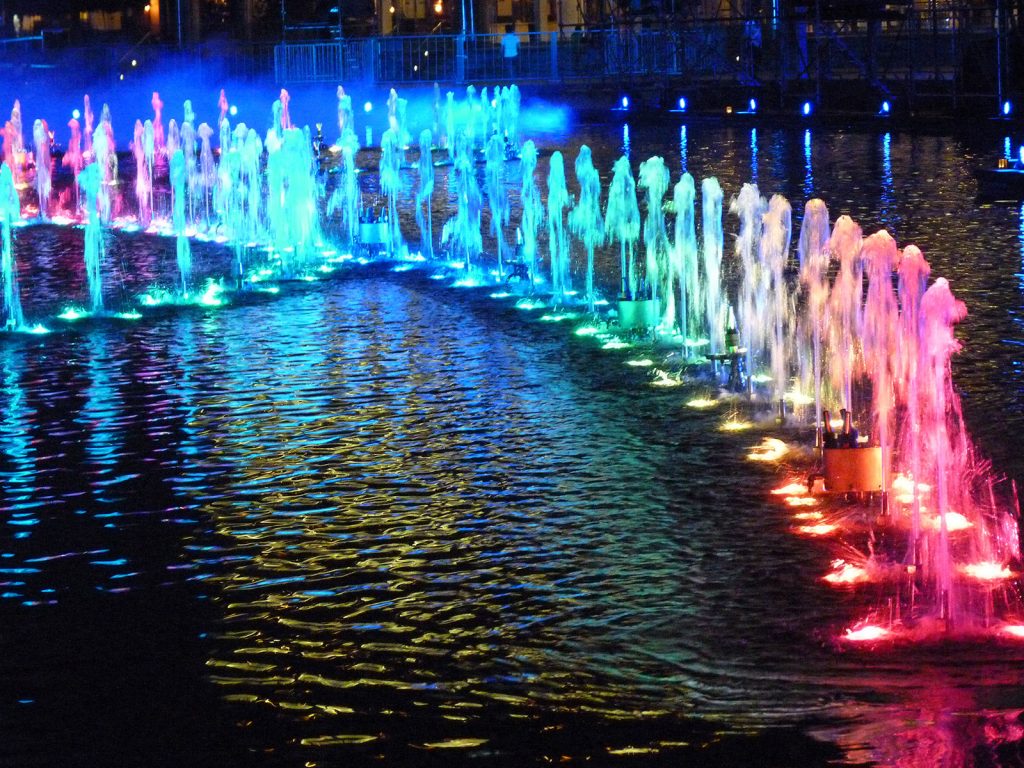 A full design of the fountain system will then be developed based on an approved concept. This would also include development of the chosen control system and audio solution. The system design will utilise the best in pumps, LED Lighting, effect nozzles and moving nozzles. The system design will utilise stainless steel or durable plastic as appropriate.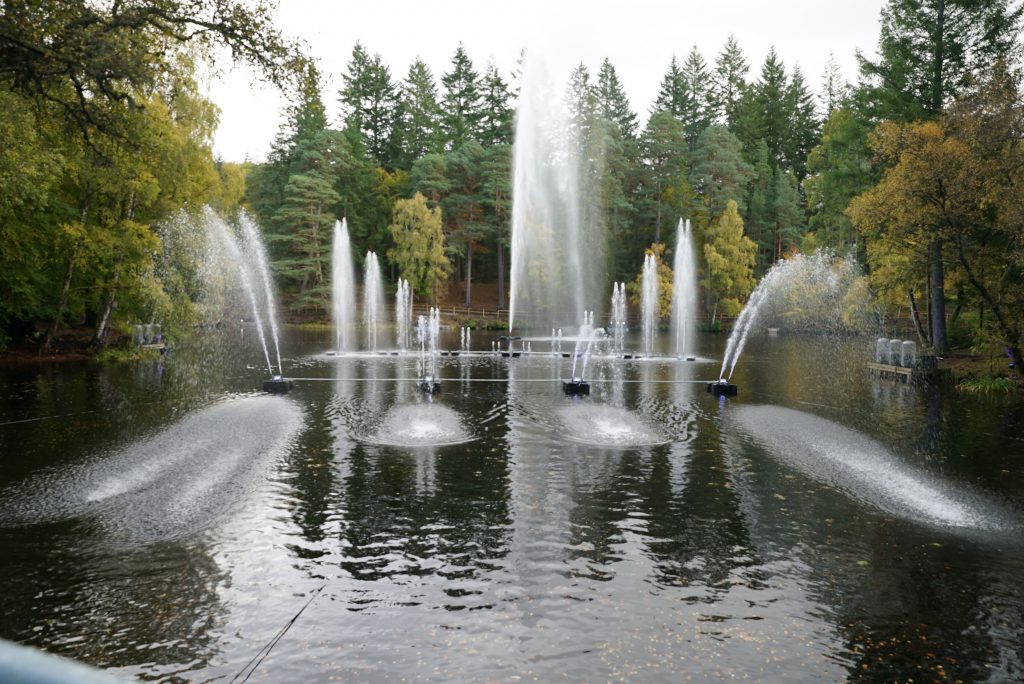 For existing lakes or rivers where the fountain cannot be fixed, floating system will be developed. For saltwater conditions, the design will be adapted based on the conditions and might combine a floating solution with higher grade stainless steel, and sacrificial anodes.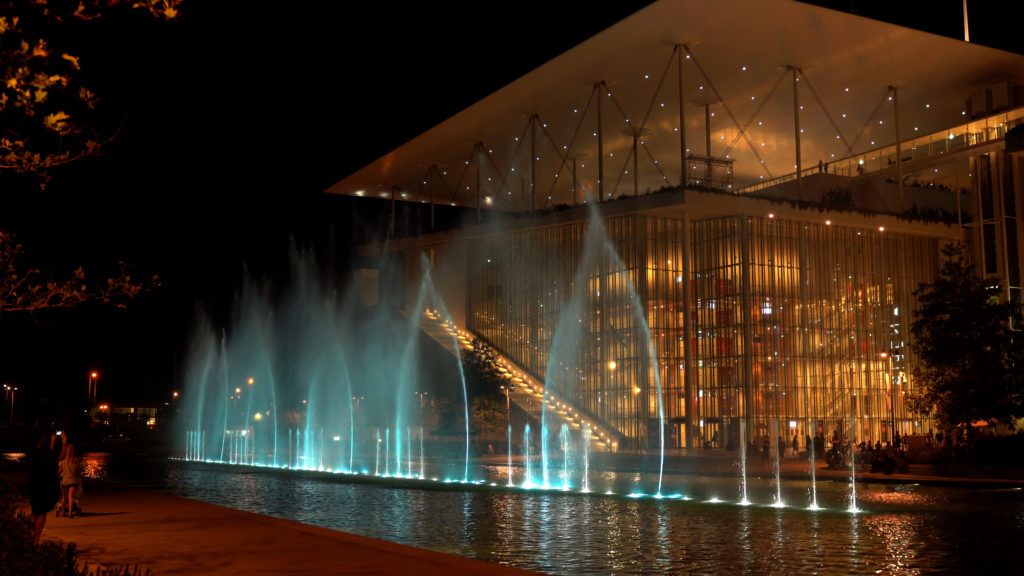 The fountain system will be built following the approved design, and fully tested before being shipped to the site. At the same time, any necessary site works will be completed, looking at the equipment rooms, power, filtration, audio and control infrastructure, as well as optimising the audience area.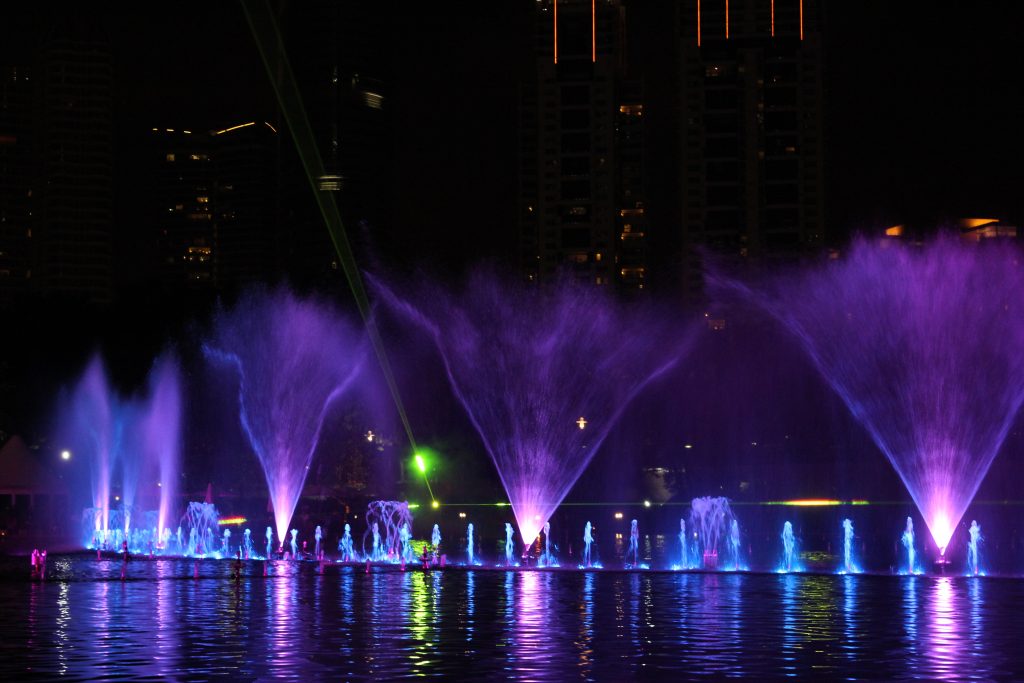 In parallel to the process the fountain shows will be developed. The show development will be musically driven. This will involve the production of original music pieces with one of our composers, or the selection of existing tracks which might be rearranged to optimise them for the fountain show.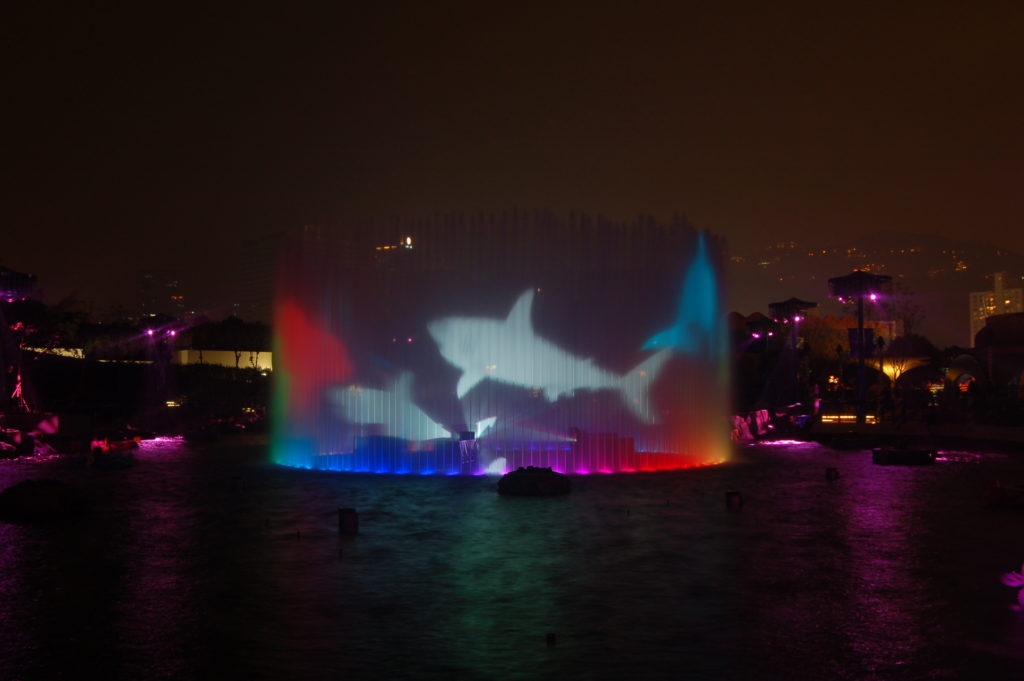 Once the music has been finalised the fountain shows will be programmed. These will be offered to you as full 3D visualisations, for approval and comment. This can all be completed prior to the fountain being operational.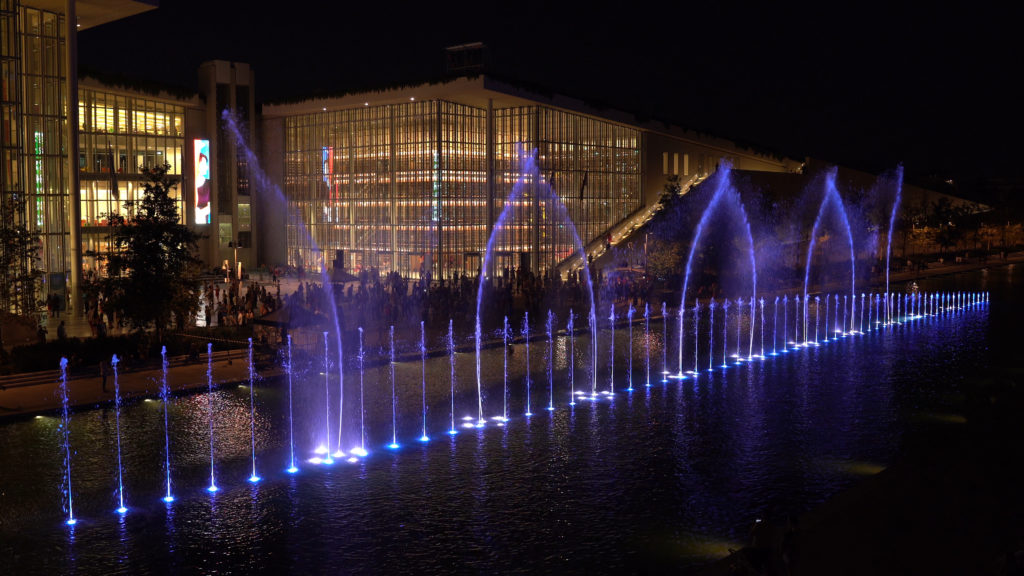 Once the equipment is ready and the site is prepared are engineers will install the fountain, test and commission it. During the commissioning we will train your technicians in operation. The control system will allow remote support and diagnostics, as well as uploading new shows that might be developed.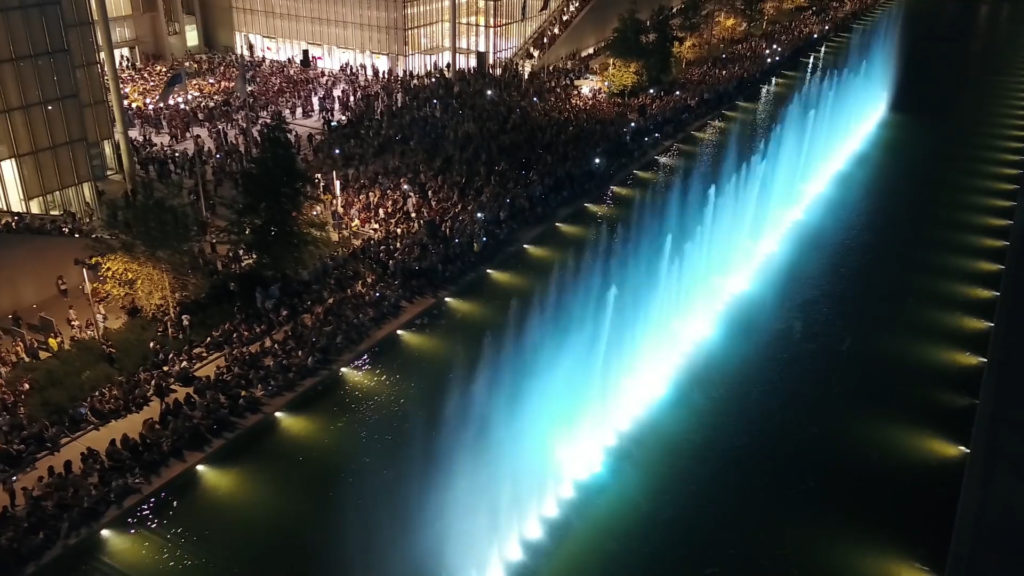 Our objective is to deliver you an amazing fountain system and to provide your audience with fabulous dancing fountains shows, whilst making the process as smooth as possible for you.
---
Please get in touch to discuss your projects musical fountains requirements. We love developing new fountain concepts.