---
A projection screen made of water can help create incredible illusions and effects.
---
We are pioneers in water screen technology and have systems available for events or permanent installations.
Water screens can be used for a variety of media including Video, Lighting and Lasers. The water screen's unexpected and instant appearance in the middle of a body of water can both surprise and enchant an audience. Images appear to float in the air and are often described by members of the audience as 'holograms'.
LCI deliver custom solutions to suit your requirements; systems could be fixed or floating, land based, in a lake, a pool or the sea.
There are different types of water screen available:
---
Hydro Screen
---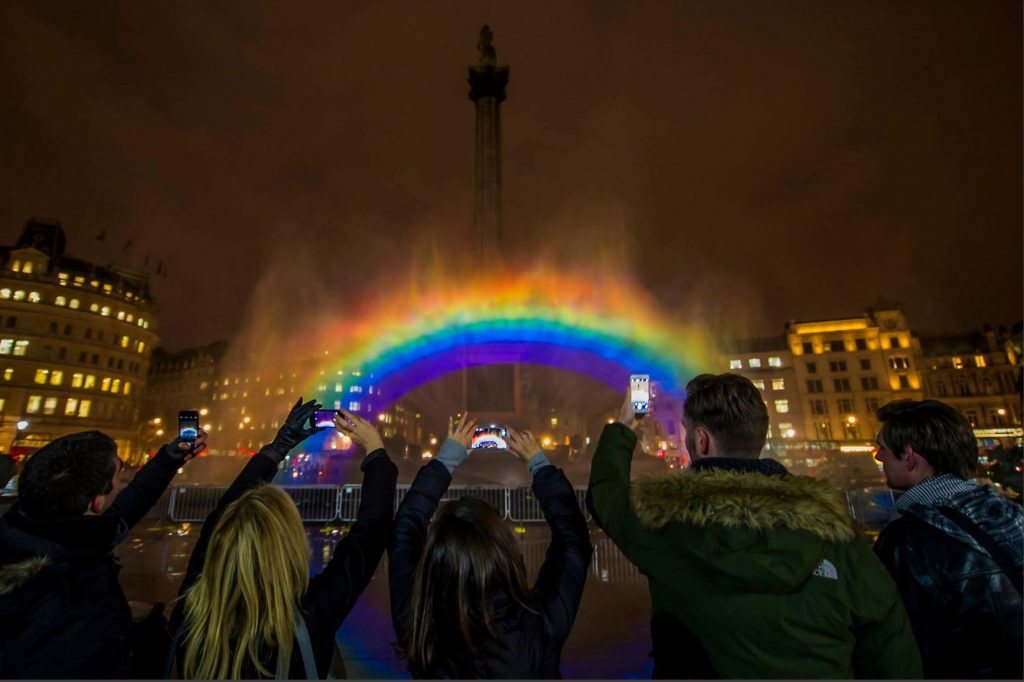 The hydro screen creates a semi circular spray of water suitable for rear projection with lighting, laser and video. The Hydro Water Screen is created by two borehole pumps driving into a single nozzle.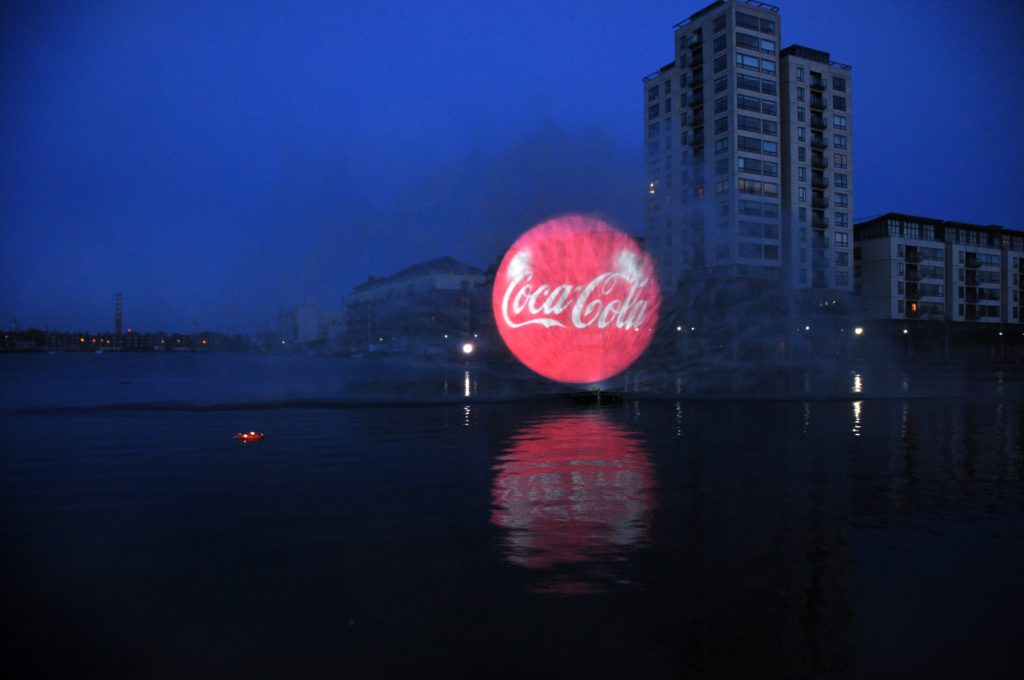 Thanks to years of careful design refinement LCI's water screen nozzle is markedly different to other models on the market, giving greater wind stability. The size of the hydro screen is dependent upon the pumps driving it and can reach sizes of 50m x 25m.
---
Jet Screen
---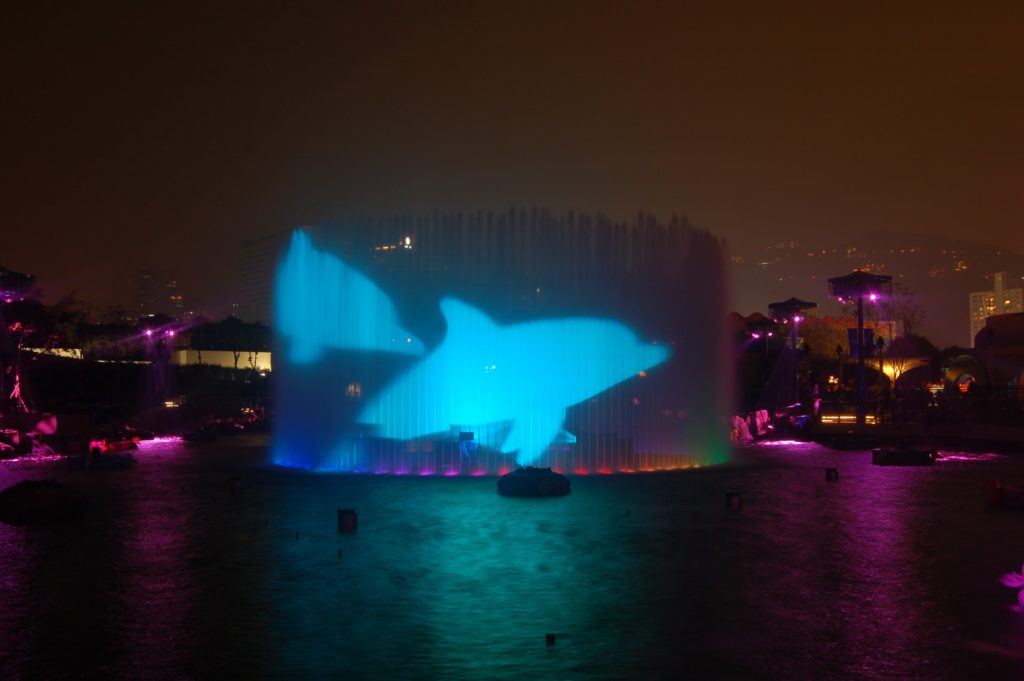 Our unique Jet Screen consists of trident jet screen modules which can be used to create any width of screen. The Jet Screen gives much greater wind stability than a hydro screen, and is suitable for video, lighting and laser projection.
Each module is 500mm in width and controlled by a variable speed drive. This allows the jet screen not only to perform as a variable height projection screen but also as a fountain system creating an infinite array of patterns and dynamic movement.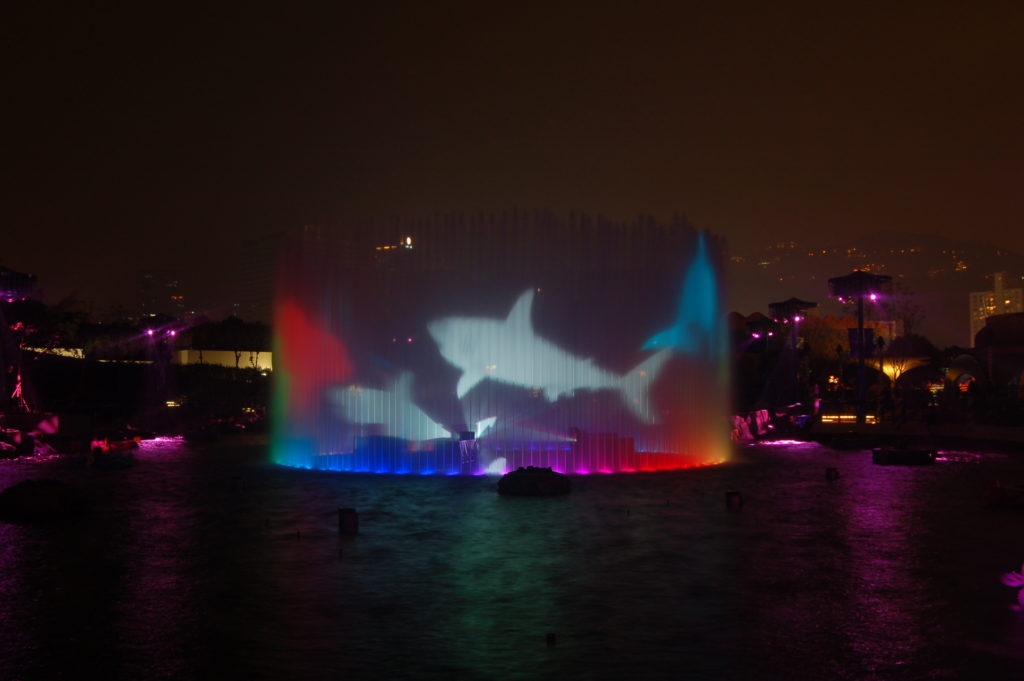 LCI typically recommend that the Jet screen module be used in conjunction with it's own LED up lighting fixtures which greatly heightens the effect.
Each jet has a maximum of 15m in height. These modules can be arranged to produce a linear screen of any width and can also be arranged in curves if desired, thus giving much greater flexibility than the more common hydro screens.
---
If you think that a water screen could be the right solution for your project please get in touch so we can advise you.