St Martin-in-the-Fields, London
British artist Marcus Lyon uses huge urban canvas to immerse audiences in his multi-layered Human Atlas
The entire facade of the beautiful St Martin-in-the-Fields church was transformed into a fully immersive canvas to unveil the latest work of Marcus Lyon which explores concepts of freedom, service, and community in our modern world.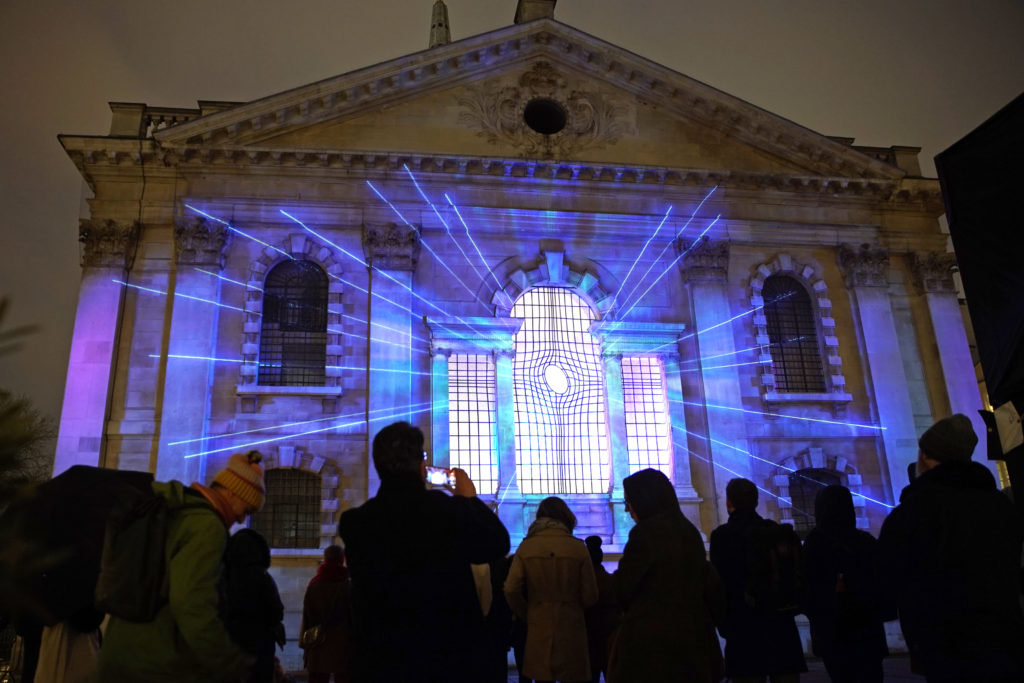 Marcus Lyon's Fields of Vision experience was created through a series of 30-minute projection-mapped shows taking place across three days. These shows shared the narratives of 28 extraordinary change-makers from across the globe through large-scale portraits, ancestral DNA mapping, and accompanying surround-sound audio oral histories, all backed with extraordinary music by Brian Eno.
LCI Productions brought the project to life using three Panasonic PT-DZ21K projectors to cover the building in the projected content. Four JBL PRX815 speakers completed the multisensory experience and ensured that no matter where people were located in the audience, they were fully immersed in the audio and visual experience.
Due to the changeable nature of the show, with content being tweaked and evolved right up until the first performance, LCI developed a customised media server solution to control the show content.
The bespoke set-up utilised MadMapper 5 mapping software, running on two high spec Media servers with Nvidia GeForce RTX3800 graphic cards. Each machine was running a Tascam US-4x4HR Sound card to provide the quadraphonic sound track. The second media server ran as backup machine cued by an OSC command to ensure both machines were synced. Using MadMapper allowed the production team to work on the production up until the last moment. 422 Pro Res Proxy files were used to allow for smooth video playback with minimal compression, which produce a stunning result.
Marcus Lyon chose this presentation method to present his latest work to immerse audiences into the emotive content, bring them into the story and inspire a greater reaction to the extraordinary power of collaboration.
Marcus Lyon explains:
"The purpose of Human Atlas is simple. It's to inspire a new generation, to serve our society not in the shadow of those that came before them, but in honour of them. The shows created a highly impactful, multi-sensory experience that allowed the audience to truly witness the remarkable individuals featured. The LCI team brought the images, oral histories and DNA maps together with Eno's remarkable atmospheric sound to create a truly compelling public event in the most spectacular setting of St Martin-in the Fields."