AV & Comms delivery at RHS Chelsea Flower show 2022
It was an honour to be back at the glorious RHS Chelsea Flower Show this year, seeing it back to its normal May time slot.
The show is a comprehensive gardening extravaganza where visitors are dazzled by spectacular flower displays, inspired by innovative green spaces and delighted by horticultural exhibits.
This year, we supplied comms as well as audio/visual equipment for three separate areas of the show. These included the RHS Conference Suite, Presidents Lunch and RHS Bandstand.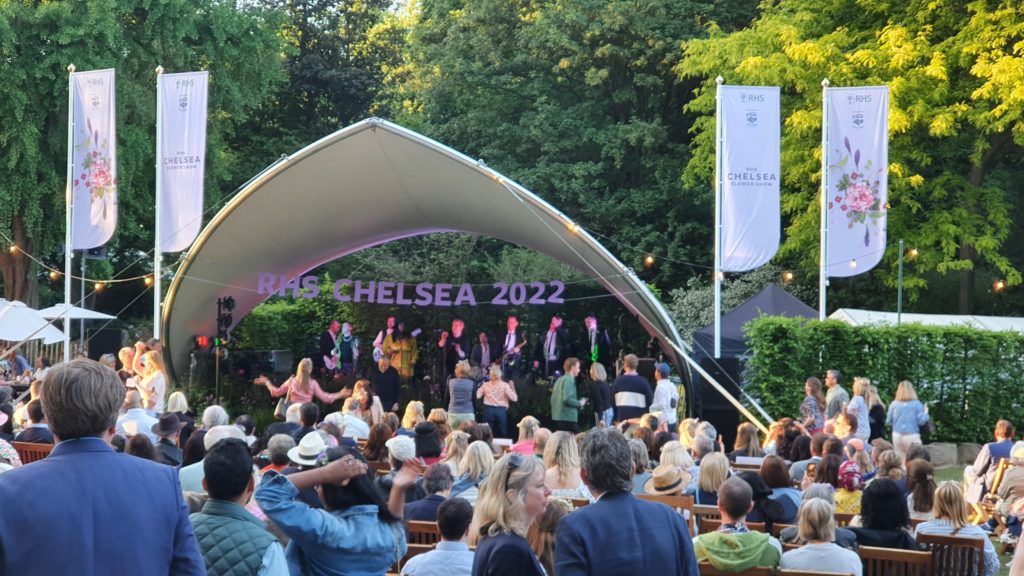 For the RHS Conference Suite, six 55" and two 65" 4K Samsung displays were used to display content and presentational footage. These were accompanied by six EV SX100 speakers to ensure visitors could hear presentations wherever they were seated. 20 x LED uplighters were also used to create subtle ambient lighting.
For the Presidents Lunch, also known as the RHS Exclusive Gala, eight 65'' Samsung screens were used to portray the RHS logo and footage which were transmitted on screen using Kramer TP-580T/TP-580R HDMI extenders, which emanated sound through seven EV SX100 passive speakers on stands that surrounded the dining space.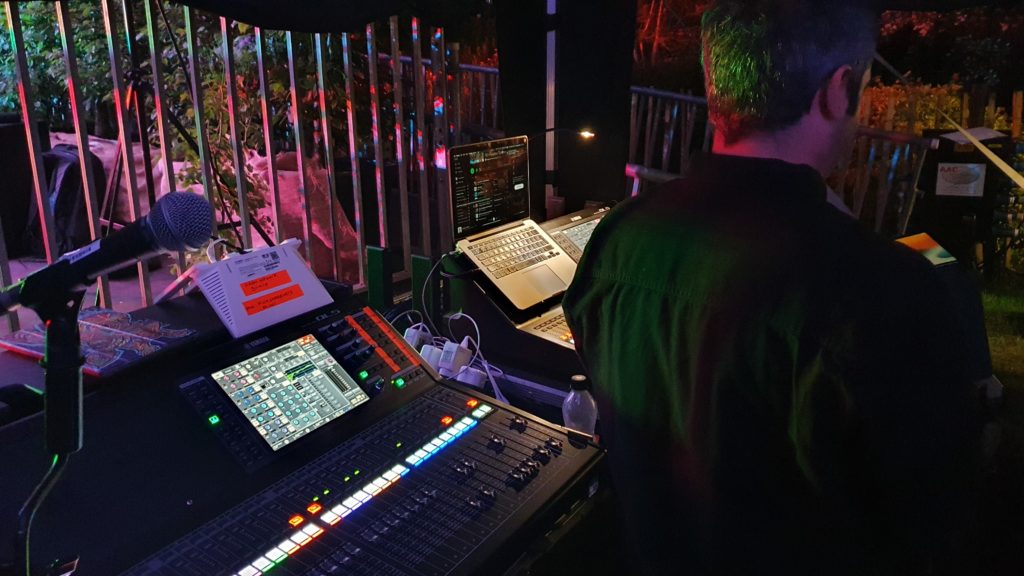 We also provided a turnkey AV installation for the RHS Bandstand, equipment included but was not limited to: six d&b Y8 Loudspeakers, four x d&b B6 Subwoofers, six x d&b M4 Monitor consoles, including one x Yamaha QL Series – QL5 Digital Console and one x 1 Yamaha CL Series – Rio 3224-D Digital Stagebox 32/24. For rigging we used two x d&b Y Series – Flying Frames Z5390, four x 4 d&b E Series – E6 Horizontal Flying Frame – Z5378 as well as four x Standard Half-Couplers and four x 1m Safety Steel C/W Eyebolts. Multiple band PA monitor amps were used, as well as microphones, various NLT4 cabling, Band PA Amps and line systems, IEM Cabling, in ear monitors including two x Heavy Duty PS Manfrotto Mic/ RF Antenna Stands, and five x Shure PSM1000 G10E IEM Dual Transmitters.
We also provided operation and support to multiple high-end clients within the showground, including music systems and live PA systems for all the main stages and VIP areas.
We are always privileged to be a part of such a spectacular and culturally significant event. And are proud of our record in regard to logistics, service levels, production management and client liaison.