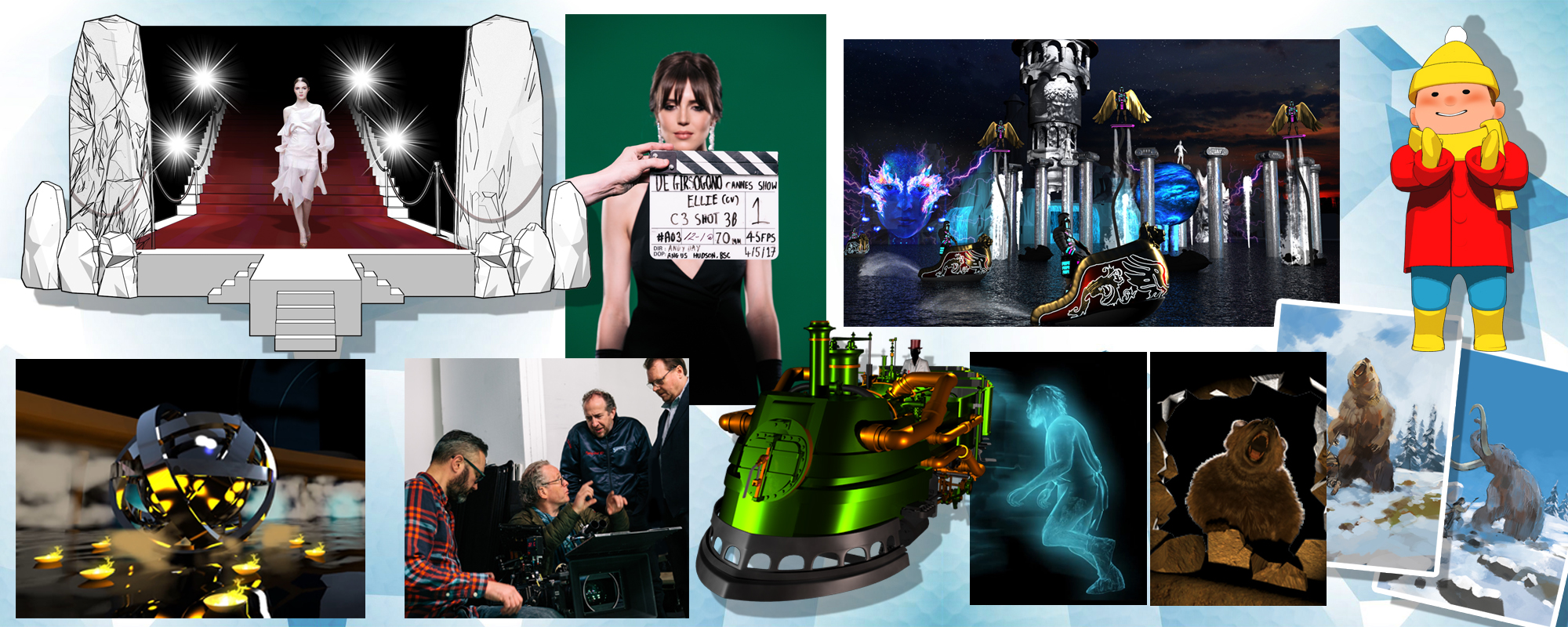 LCI are proven experts in the development of unique show production, taking projects from the conceptual stage right through to final delivery.
Design solutions consider the style of attraction, the space available, and include ideas for themeing, technology and performance. Show development with scripting and storyboards uses the combination of story lines, aesthetic decisions and technical possibilities to progress the creative production, leading to the show production (in unison with the technical build).
Our in house studio can develop scripts, storyboards and animatics, as well as designing sets, costumes and the audio. Full production is planned and executed, including a variety of elements (film shoots, animation, CG effects, motion graphics, casting, set build, music composition, costume creation, etc.). Visualisation is also used to pre-programme many aspects of a show (video mapping, fountain choreography, lights and lasers).
The audio visual elements are combined and all of the show elements are programmed in-house prior to delivery to site.
When the technical build is completed (including testing) the show is loaded and any necessary on site programming and rehearsal follows.  (The technical build will be delivered by a combination of LCI's in house team and approved contractors depending on the elements chose and design). For a fixed installation, local operatives will be trained in operation and maintenance of the show.
Please get in contact, we are very pleased to look at initial project feasibility and ROM budgets, free of charge.