Create Immersive and Memorable Attractions
Transform your space into a magical and interactive light trail attraction with our expertise. Whether you have a greenfield site or a manicured garden, we can help you create seasonal or permanent attractions that generate additional revenue streams for your property.
Our approach to creating unforgettable light trails involves using combinations of lighting effects, architectural lighting, and pixel fixtures and chains, projection mapping, holograms, immersive audio, water shows, and interactivity. We integrate all of these into the natural environment or create stunning set builds or architectural structures. All of these elements are underpinned by engaging and impactful narratives, characterisation, and memorable moments.
Your Production Partner
LCI is your ideal partner for complete project delivery, including full audio, visual, and lighting production, technical and trail design, concept creation, original media and audio scores, installation, show programming, and onsite maintenance throughout your live dates.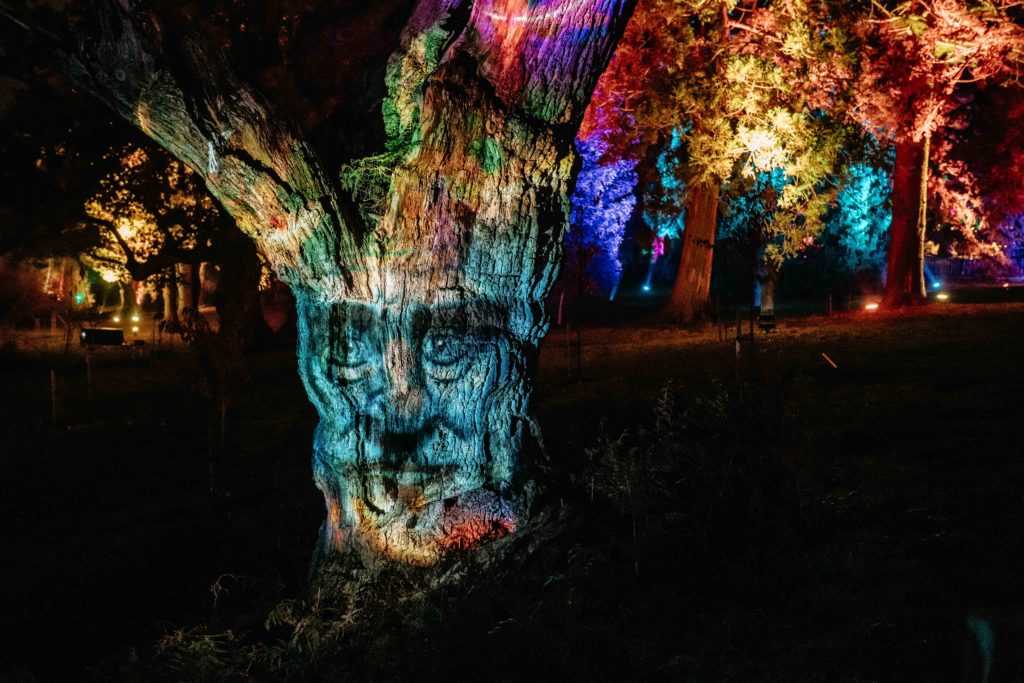 Storytelling
Our media team can work with you to develop characters, scenes, and storylines, using existing IP or creating original narratives.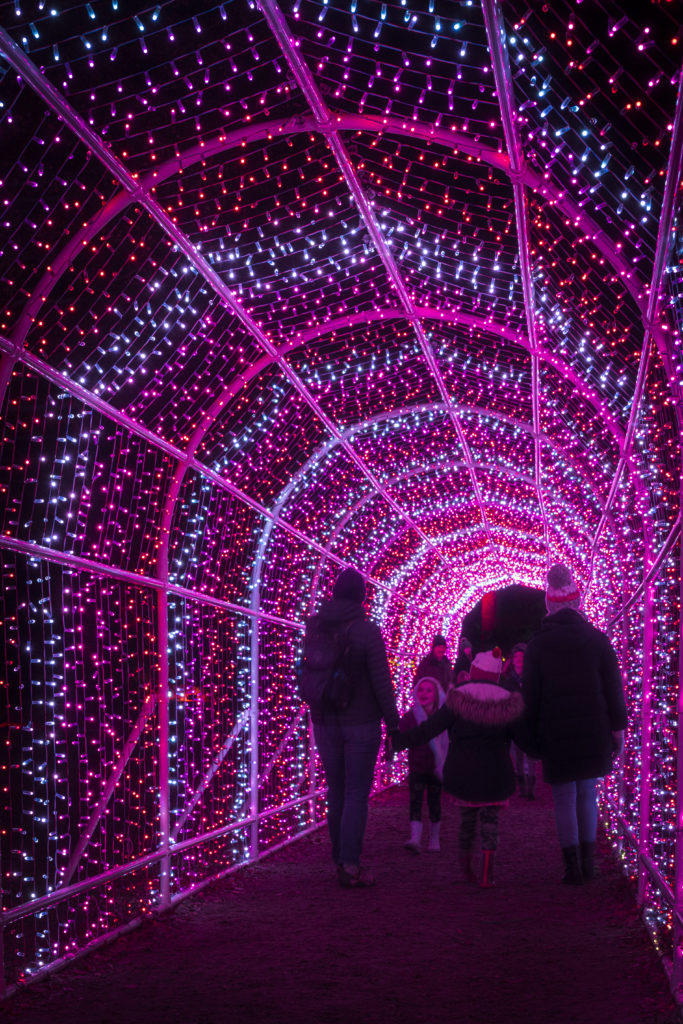 Visitor Flow
We also specialise in creating moments that control the speed of visitors to help the flow across the geography of the site, make a bigger impact, and add the 'wow factor.' By creating distinct zones with different experiences, we ensure guests are drawn to the next experience and look across the trail in anticipation.
Light Trail Features
We offer a range of stunning lighting effects that can transform dark areas into intrigue, such as pixel chain lighting effects, submersible LED fixtures, uplighters, and projection that bring water fountains to life, and projection mapping onto natural fixtures like trees, structures, or water fountains to create immersive effects that drive the storytelling.
We can also create holographic effects using invisible mesh screens that blend perfectly with the environment or spinning LED arrays to create the illusion of 3D content mounted in customised waterproof enclosures. We create moments that react to or are triggered by guest movements and responses using infrared cameras, motion detection, and depth sensing to add extra magic to the experience.
Our customised LED Light Tunnels feature multiple LED pixel light chains. The lighting sequences are programmed to change and evolve as guests walk through, creating patterns and even displaying moving media.
Instagrammable Moments
Our trail designs consider the whole guest experience from arrival and queue line through to retail and merchandising, as well as how the immersive experience can be shared by guests on social media.
We understand the importance of revenue and offer flexible models such as equipment rentals or leases to meet your needs. Contact us today to create your unforgettable Light Trail Experience and elevate your space to the next level.
Our work
Contact our team of experts today to discuss how we can provide a customized solution to meet your specific needs and goals.