Through firsthand experience, we've witnessed the impactful potential of projection to craft unforgettable moments that etch themselves into audience memory, drive social media trends, and ensure a stream of returning guests.
In this blog post, we deep dive into some of our favourite projects we've had the privilege of working on over the years…

1. Fields of Vision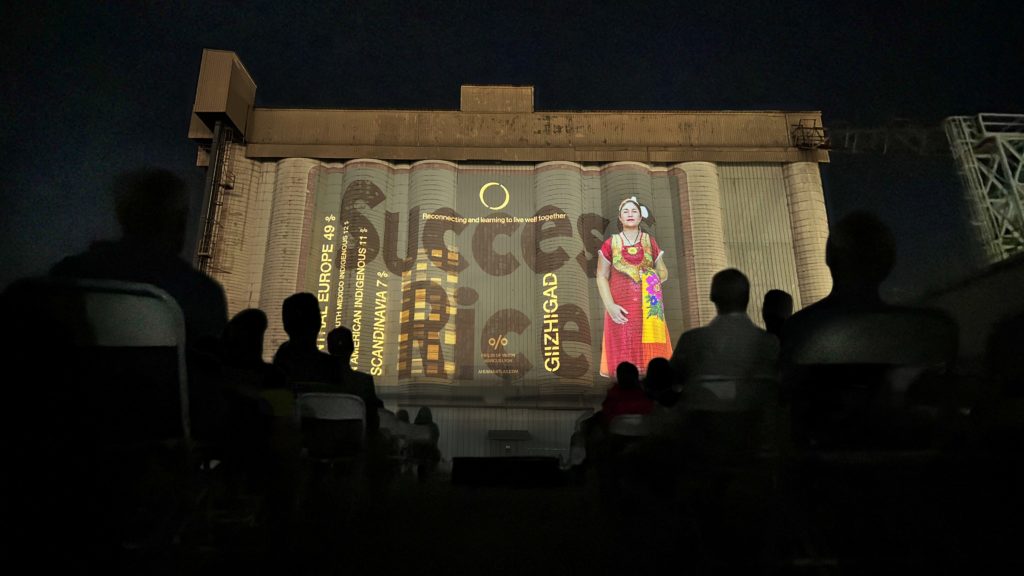 We transformed the entire facade of the beautiful St Martin-in-the-Fields church into a fully immersive canvas to unveil the latest work of Marcus Lyon, which explored concepts of freedom, service and community in our modern world.
A series of 30-minute projection-mapped shows took place across three days that shared the narratives of 28 extraordinary change-makers from across the globe. Featuring extraordinary audioscores by Brian Eno to tie the Fields of Vision experience together.

Take a closer look here.
2. Halloween at Hampton Court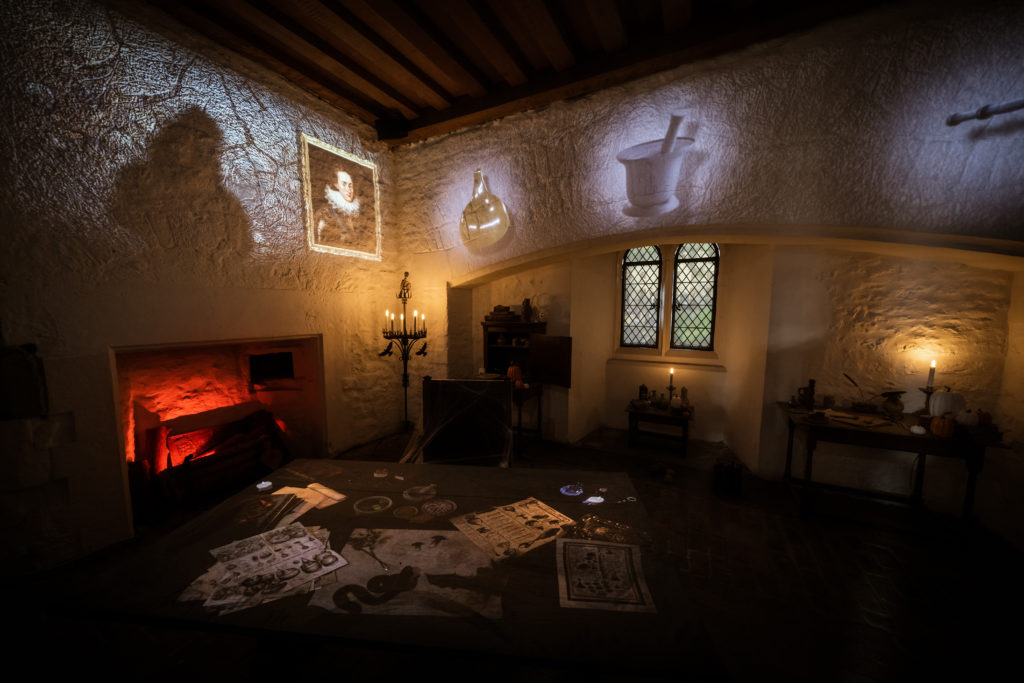 Each year Hampton Court lives up to its haunted nature by transforming into a self-guided Halloween trail, aimed mainly at families but suitable for all ages. We were tasked with bringing this spine-chilling work to life through a multimedia AV solution that split the installations across the palace.
We collaborated with immersive experience designers, Pastporte, to deliver a trail of immersive experiences including eerie projections of former palace residents, frightening moving portraits and a dedicated seance area. A system of recorders and media players projected images of a ouija board and other supernatural elements across the palace walls, to depict the chilling feeling of ectoplasmic presence.

Get spooked here.

3. Windsor Great Park Illuminated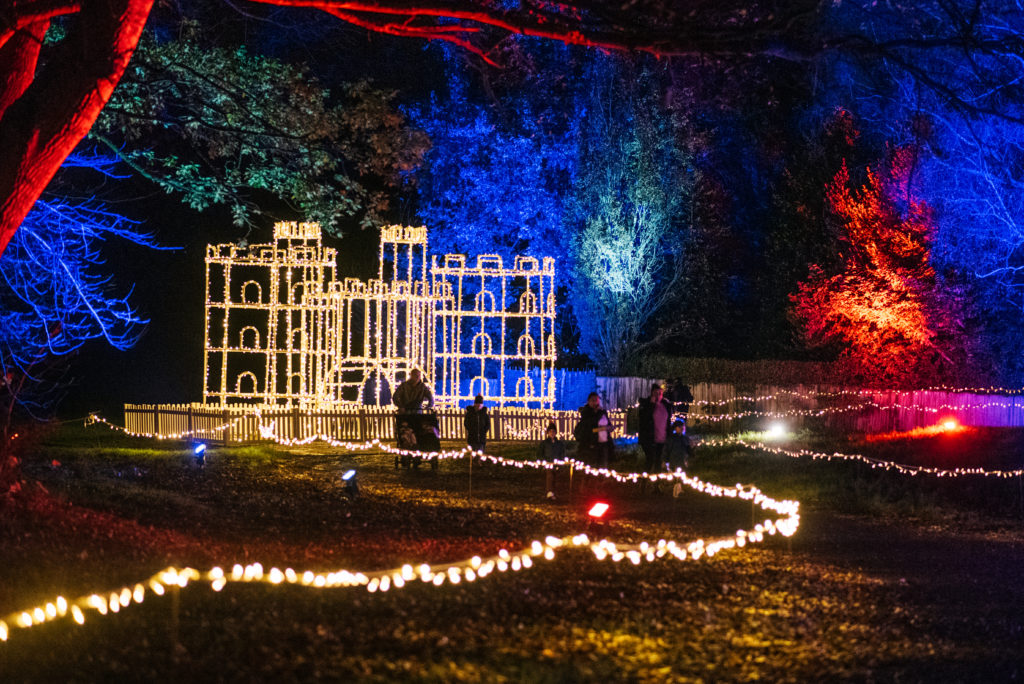 We worked with IMG to transform Windsor Great Park into an illuminated seasonal light trail in time for the festive season. The 2.2km of forest became an immersive trail split into 11 distinct zones.
A mixture of LED beacons, architectural lighting and pixel chains combined with hydro screens, aquatic and 3D projection mapping convey a magical and enchanting forest full of woodland creatures. Holographic floating fairies and interactive motion-tracked fireflies guided guests around the trail. Immersive holograms of birds, deer, rabbits and other forest creatures emerged from behind trees to surprise guests as they explored the light trail.

Find out how we did it here.

4. Jurassic World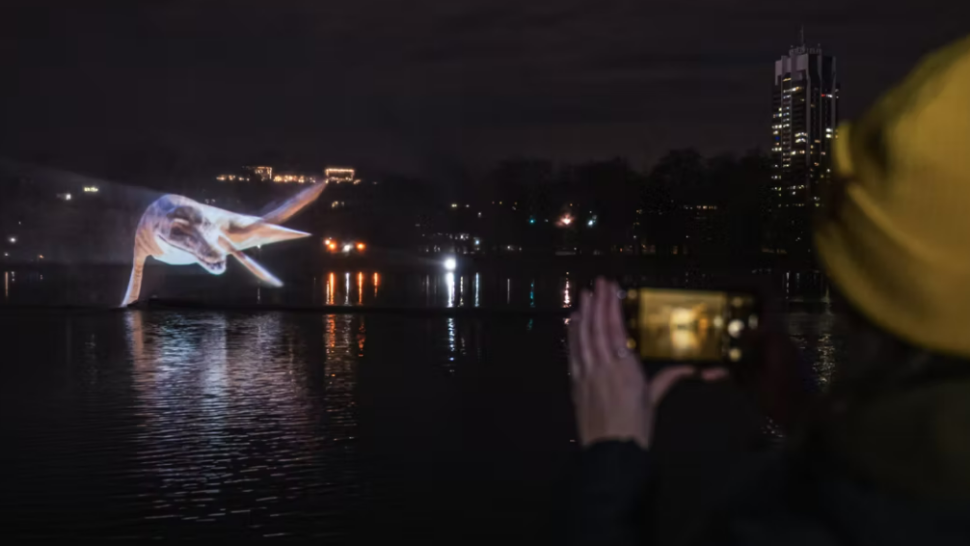 Video game developer Frontier recruited our team to create a large-scale stunt for the launch of the highly anticipated Jurassic World Evolution 2. In the game, players have the freedom to construct and manage their own Jurassic World prehistoric theme park, where a new marine reptile, the Kronosaurus, was introduced.
Through innovative 3D projections and the latest immersive water screen technologies available, the Kronosaurus appeared out of the water at the Serpentine, Hyde Park. This multisensory experience wowed crowds and delivered a truly roarsome splash with Frontier content that was optimised for water screens.

Peep into the prehistoric world here.

5. Celebration City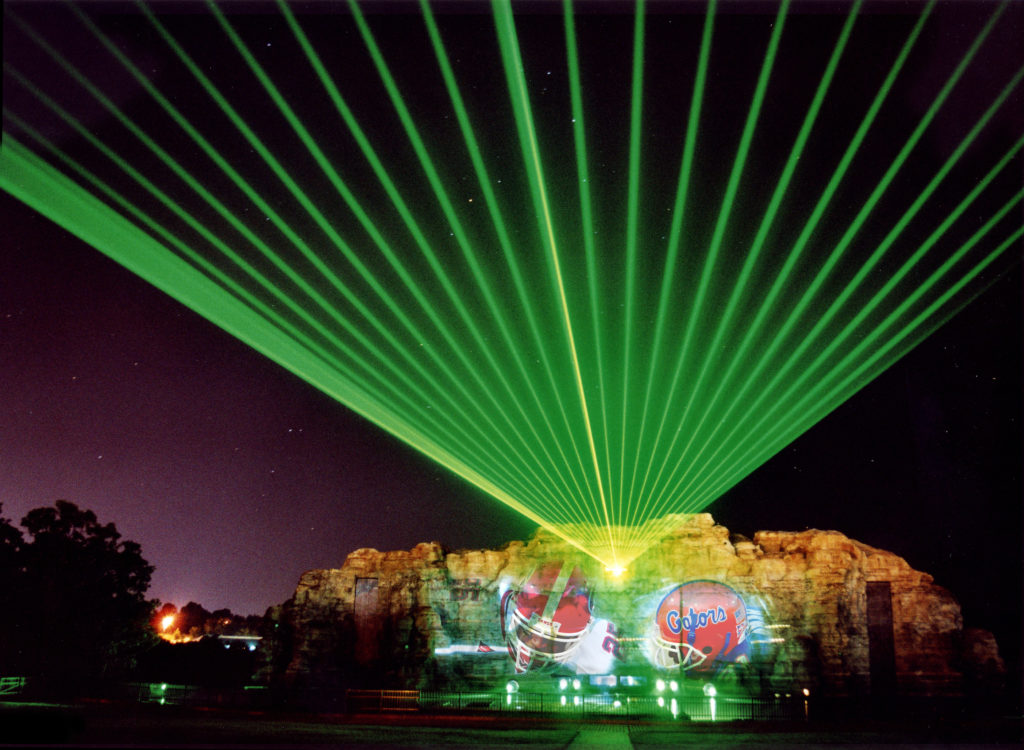 After winning a competitive tender, we designed and delivered a large projection mapping spectacular for Celebration City in Branson, Missouri in the United States. Our Design Director wrote the full script which included large scale 3D video projections, water screens, kaleidoscopic lasers, lighting pyrotechnics, fireworks and water cannons.
The nightly production included footage of Elvis, Marilyn Monroe and James Dean lookalikes to evoke nostalgic references to American Culture which culminated in an enormous finale that featured the American flag, and music from 'Independence Day'.

Discover how we did it here.

Want to work with us? Get in touch!