Doha city was transformed, with our help, for National Day. The 5km Corniche was the focus for the show. Eighty search lights scanned the sky, 400 Palm Trees were lit. A 70m x 30m projection screen was created on a building to show video sequences that highlighted and celebrated the country's culture and history.
Ten water screen systems filled the bay, showing further themed sequences, making the show visible and audible to all. The searchlights and screens were also programmed to compliment a 20-minute firework show.
The project was delivered by a team of 50 from LCI, with 7 trucks of equipment brought in from across Dubai and the UK to deliver the one-night event. Full show production, logistics and technology managed by LCI Productions crew.
The creative concepts and production of content was all created by the LCI in-house team. Every aspect of the projection content had to be carefully researched and planned, with storyboards and concept artwork presented to the client throughout the production. Filming was also undertaking in and around Doha.
We were given unprecedented access to the local museums, zoo and equestrian centre. Archive images and documents were carefully scanned and photographed. Music was selected and approved. Recreations of important cultural aspects were filmed such as pearl divers on a dhow at sea and pearl traders surrounded by their fabulous wealth. Camels, prize falcons and fine horses all made key appearances.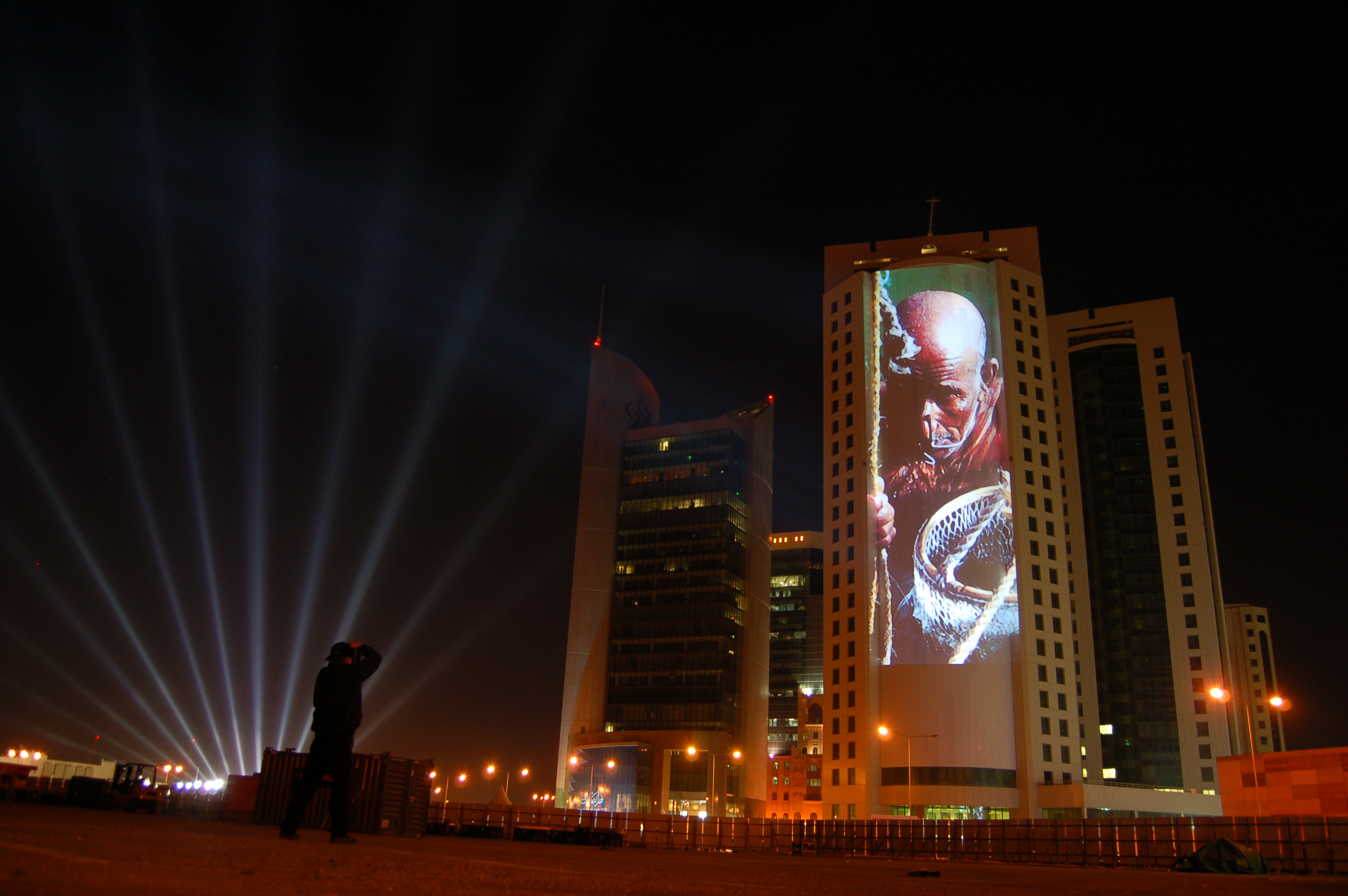 ---

Get in Touch
---